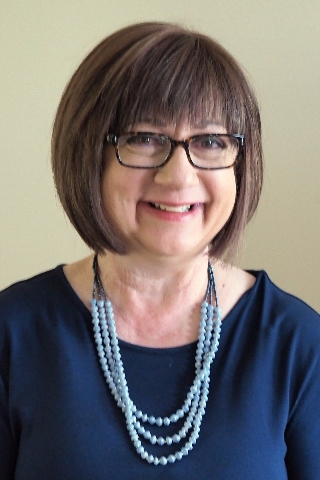 Anne McFarland
Realtor®
West-Airport Regional Office

O: 412-262-4630
C: 724-601-2468

(2 reviews on Zillow)
www.annebmcfarland.com

Anne McFarland Client Testimonials

08/06/2015 - Kelly Barber
Sold a Townhouse home in 2015 for approximately $125K in Aliquippa, PA.
Anne was tremendous to work with! I couldn't have been more pleased with the whole process. Anne treated me like I was her only client. She was always available, kept me informed and would even contact me to tell me she didn't have any new information for me. During the offer and closing process, there were some issues on the buyer's side. Anne went above and beyond to make sure the deal was done. Anne has a great personality. She kept me calm and reassured during the entire process. I truly enjoyed working with her and would highly recommend her to anyone.
Anne McFarland was recently my real estate agent. Duriing the time she worked with me I got to know her very well both professionally and personally. I found Anne to be very efficient, knowledgeable and most capable. In addition, her work ethic is incredible. Having said that, what matterred most to me was her honesty and integrity and genuine regard for me as a client. Her support and guidance were truly appreciated and I would highly recommend her to anyone who is thinking of buying or selling their home.
~ Mary Ann & Jennifer - Hopewell Township
My husband and I turned to Anne to help us search for a home in 2013. Our real estate knowledge was very limited, so we were incredibly thankful for Anne's expertise. She answered our many questions, offering explanations in an easy-to-understand manner. She was always there when we needed her and focused her attention on helping us. Add to that, she's professional, friendly, and a pleasure to be around - she made the house hunting process fun! I highly recommend Anne McFarland to assist you with your real estate needs.
~ Kelly H. - Wexford
Please be advised that in my association with realtor Anne McFarland in 2012, that she was the consummate professional in handling her responsibilities. Courtesy, efficiency and promptness would be proper adjectives to describe her approach. I would highly recommend her to others for their real estate requirements.
~ Bud H. - Coraopolis
Anne has been very helpful in our journey to find just the right home. She arranged viewings of several homes in one block of time. When we had questions, she was quick to get back to us with answers. We appreciated very much that she kept her word about calling. If you want a dependable person who will go out of her way to help you facilitate the home search and closing the deal, we highly recommend Anne McFarland.
~ Pat & Flo - Chippewa Township