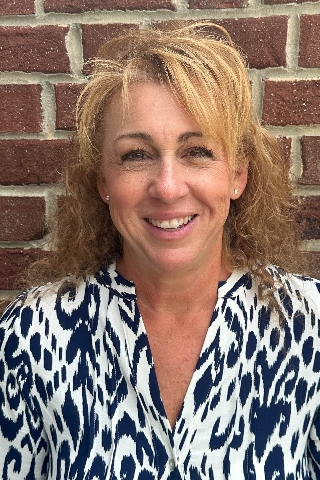 Jocelyn Petrosky
Realtor®
Greensburg Regional Office

Call Agent
Text Agent

(9 reviews on Zillow)
JocelynPetrosky@tprsold.com

Jocelyn Petrosky's Client Testimonials
She gives 100 percent and fights hard for her clients
~ W.W.R.

01/31/2017 - jakapede
Sold a Single Family home in 2016 in Scottdale, PA.
I've worked with Jocelyn on the sale of 2 homes in the past 2 years. She has a good knowledge of what consumers want when buying a home.Jocelyn is professional, courteous, knowledgeable, and friendly.She has good knowledge of the area and gets the job done in a timely professional manner.

01/09/2017 - jumbokostley
Sold a Single Family home in 2016 for approximately $100K in Latrobe, PA.
JOCELYN IS VERY UP TO DATE WITH THE LOCAL LISTINGS IN THE AREA AND USES THIS AS A BAROMETER WITH YOUR NEIGHBORHOOD,THIS SHOWS HER KNOWLEDGE,SHE GAVE ME TIPS ON HOW TO PREPARE MY HOUSE AND GETTING IT READY FOR SALE VERY AGAIN SHOWING HER KNOWLEDGE,WHENEVER I HAD A QUESTION SHE RESPONDED PROMPTLY EITHER BY PHONE OR TEXT VERY IMPRESSIVE,HER NEGOTIATION SKILLS ARE EXCELLENT SHE HELPED ME WITH SOME ITEMS WITH THE NEW BUYERS SHE IS VERY PROFESSIONAL, I GIVE JOCELYN EXCELLENT GRADES AND I WOULD RECOMMEND HER TO ANYONE WHO WANTS TO SELL A HOUSE OR PROPERTY.

01/04/2017 - mjsinsabaugh
Sold a Single Family home in 2016 for approximately $175K in Greensburg, PA.
The absolute best! She was there for me every step of the way. Made a stressful situation so manageable. Love her and highly recommend her if you are selling or looking to buy. She will not disappoint!

01/04/2017 - opipetrosky
Sold a home in 2016 in Ady Estates, Street, MD.
Listed and sold the property within 24 hours. Represented both the buyer and the seller. Agreed to show the land the next morning after it was listed. Called me and we had a buyer that day. Provided all the documents in a timely manner, and represented us at the closing.

01/04/2017 - maday211
Sold a Single Family home in 2016 for approximately $150K in Greensburg, PA.
Jocelyn was the ultimate professional and did an outstanding job in negotiating on our behalf. She answered all of our questions in a timely manner and worked tirelessly to sell our home. I would recommend Jocelyn to anyone looking for a real estate agent who puts the sellers interest in the forefront.

01/03/2017 - zuser20160901105827717
Bought a Single Family home in 2016 for approximately $175K in Latrobe, PA.
Jocelyn made the whole experience of buying a home much easier. The process can seem overwhelming at times and she was able to walk us through any questions we had. Jocelyn was very honest when doing walk-throughs in homes and had us looking at things that we would have never seen. She checked in with us regularly, even when we were just waiting on outside providers. Jocelyn is very down-to-earth, honest, and she really showed her support for us as the buyers.

01/03/2017 - Michelle Gaudino
Sold a Single Family home in 2016 for approximately $425K in Canonsburg, PA.
Jocelyn is a fantastic realtor. Her attention to detail and thorough knowledge of real estate made selling our home such a simple process. I am also privileged to work with Jocelyn as a lender and highly recommend her to all my clients! My clients all say Jocelyn is great to work with and it couldn't have been done without her.