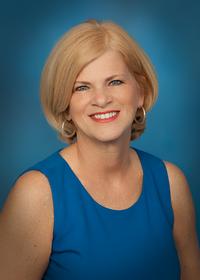 Deby Bachman
Realtor®
West-Airport Regional Office

O: 412-262-4630
C: 412-303-1972

(10 reviews on Zillow)



Deby Bachman Client Testimonials

11/15/2016 - heathermcarter
Sold a Single Family home in 2016 for approximately $400K in Coraopolis, PA.
Working with Deby was a great experience. She was always available for questions or concerns we had. She has a great knowledge of the area which is really helpful. We would definitely use her again if we were moving-but hopefully that won't be for many years!

01/22/2015 - snath
Sold a home in 2014 in Carnot, Kennedy Township, PA 15108.
Deby was wonderful to work with. She was very accessible and very patient with me as we went through the process of selling my home. She was very familiar with the area having grown up nearby. She was definitely looking out for my best interests and I really appreciated that.

01/07/2015 - user6305622
Bought a Single Family home in 2014 for approximately $350K in Coraopolis, PA.
Deby was a pleasure to work with. She has extensive knowledge of the area which helped us find the perfect house for our needs. As first time home buyers she really helped us through the process and educated us on the local market. She was super responsive which allowed us to close in 30 days. I would highly recommend using Deby for any realty needs.

01/07/2015 - traceysharrer
Sold a Single Family home in 2014 for approximately $150K in Oakdale, PA.
It was a tremendous comfort to know that Deby was genuinely concerned for fitting our family into not just any house, but the right one for us. She helped to make the overwhelming process of buying and selling a house much easier for us. I would recommend her to anyone either buying or selling a house.

01/06/2015 - krdavis01
Sold a Single Family home in 2014 for approximately $200K in Coraopolis, PA.
Deby was very helpful as we sold one house and purchased a new one. She walked with us through 2 closing sand encouraged us through both of them. She was always available by phone for advice or to answer questions.

11/14/2013 - DavidXopher
Bought a home in 2013 in Fernway, Cranberry Township, PA 16066.
Deby was responsive within minutes of me needing to get a hold of her. Her communication with me as well as the Realtor at prospective houses was clear, quick, and informative. A definite ace up your sleeve when looking at places is her knowledge of what makes a quality home. Her eye goes well beyond the paint. With the able to asses an accurate value on a home she will save you some future headaches by offering her welcomed opinion when you need another opinion. I recommend to anyone for a friendly, knowledgeable, top of the line Realtor on your side.

11/13/2013 - halliejs
Sold a home in 2013 in Byersdale, Economy, PA 15005.
Deby has sold a house and a piece of land for us. Very friendly and knowledgeable. We will use her for all of our real estate needs. Her experience with Bachman builders has given her more in depth knowledge than most real estate agents.

11/13/2013 - user700675
Bought a home in 2012 in Duff City, Edgeworth, PA 15143.
As a first time buyer Deby was very helpful in navigating everything that had to be done to move us through to a successful purchase. She took the time needed to show us several houses until we found one that was perfect for us. Deby was also amazingly responsive and got back to me quickly throughout the process by phone, email even text to work around my work schedule.

11/01/2011 - ewacl
Bought a home in 2011 in Carnot, Kennedy Township, PA 15108.
Debra Bachman has been around the housing business for many years and was extremely responsive to our rather demanding and extensive house search. I would highly recommend her to anyone looking for a home in the West Hills, especially.
Deby handled the sale of our home and the purchase of a new one in a professional manner. She was there for us at each step of the way, helping us to make decisions and encouraging us through 2 closings. Thanks Deby! Blessings. Kathi
~ Mike & Kathi Davis
I had the great fortune of being connected with Deby Bachman of Berkshire Hathaway in the Summer of '14 to assist with my relocation to the Pittsburgh, PA area. Initially our discussions were over the phone or electronically. Yet, when we arrived for the initial real estate tour, Deby had done a fine job identifying a selection of homes based on our wants and needs. She was patient, informative, and adapted her search as we progressed through the process. She helped us find the ideal home. However, her engagement did not end once we made an offer on a home. She provided guidance every step of the way, and checked in periodically to address any questions or concerns. For a customer / home buyer who, admittedly, is hard to please, she did a fantastic job. Thanks Deby!
~ Michael Russo & Jason Morton
Deby is an outstanding realtor and was such a pleasure to work with. Her experience in the industry was extremely helpful throughout the entire process as first time homebuyers purchasing a home across the country. She understood our needs and was very responsive to our quick time frame. We never could have closed in 30 days with out her constant attention to every detail of our purchase. Deby's work ethic throughout the process was unparalleled and she surpassed our expectations of a realtor.
~ Jake & Sara Kapitan
There is NO WAY I could have done this without you Deby.
~ Matthew McGowan
I contacted Deby to help me with my first home purchase while I was living overseas for work. She spent the first couple months before I could come into the area researching and sending me homes to review. By the time I was ready to start looking the process was easy, quick, and quite enjoyable! Her knowledge of the home buying process proved again and again to be my most valuable tool. It wasn't long before I was settled into a home I love and I know much of that success is thanks to her.
~ David Oliver
Deby has been by our side for several years and through several real estate purchases. She knows the West Hills very well and has helped us through the process each time with attention to detail and quick responses. We fully intend to continue to utilize her services with any future real estate transactions we may encounter. Erin Waclawski Willow Environmental, Inc.- President
~ Marcn and Erin Waclawski
As a first time home buyer, I couldn't have had a better agent. Deby walked me through the entire process and made it as painless and stress free as possible. She was very accommodating with days and times for showings to fit around my busy schedule and travel plans to help us find the perfect house. Deby always was prompt in returning voicemails, emails, and even occasionally text messages to keep me informed and help move the closing along. Deby will be my first call if I am looking to buy again in the future and I would recommend her to anyone looking for a great buyer's agent.
~ Chris Jackson
Deby has listed and sold a townhouse in Ross for us and she currently has a listing for our 5 acres. Deby's life as a builders wife has provided her with invaluable knowledge of current home trends along with an insight into home construction. Deby truly cares about her clients and goes above and beyond expectations to sell your house.
~ Hallie Scuilli
Deby helped my husband and I buy a residential rental property with some unique specifications. She was very good at keeping in contact with us throughout the process and answering our questions in a timely manner. We looked at multiple homes and once the "right one" was located, she was instrumental in bringing all the parties together on a negotiated price to close the deal.
~ Dick and Debbie Drake
Deby has a tremendous work ethic and was always available to get us the answers we needed to make an informed decision. If there was anything she needed to research further she would get back to us right away to make sure we were comfortable with moving forward in the process. She is very approachable and easy to work with. Overall, we were very happy with her services.
~ Chris Kinol