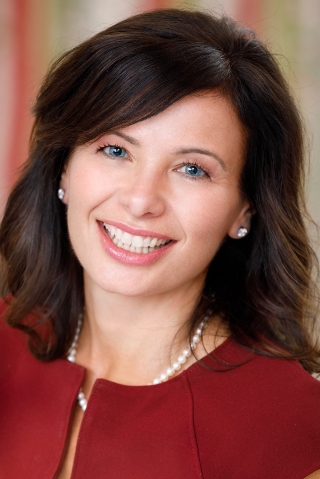 Michele Fausnacht
Realtor®
Cranberry Twp Regional Office

O: 724-776-3686
C: 412-527-7884
www.MicheleFausnacht.com


Michele Fausnacht Client Testimonials
We have worked with realtors several times in the past. Working with Michele has been our best experience so far. We would recommend her to anyone who is looking to buy or sell a home. She was very thorough and knowledgable. She was always prompt with appointments and paperwork. She made you feel like you were her #1 client and did everything she could to make you happy.

~ Don & Kim Cenci, Adams Twp., PA
Michele Fausnacht

reviewed
We have had the pleasure of working with Michele on 2 seperate occasions and both have been great experiences. Michele has a high level of integrity, is hard working, honest and dedicated.
Our initial experience was with the sale of our townhouse. She took pictures and listed our home and the FIRST day it was on the market, she had lined up 4 showings. By the end of the next day we had 3 offers and we accepted a full price offer. We believe that Michele's vast knowledge of the market and her long list of potential and interested buyers contributed greatly to us selling our townhouse in 1 day!!!!
Our next experience was building and buying our new home, which we love! From A-Z and everything in between, Michele was there to guide us. She listened to our needs and desires and guided us to the perfect home and we are so very thankful. Even now, 2 years later...I can still contact her with questions that I may have and she is always so quick to respond.
Without a doubt, we will always come back to Michele and we highly recommend her.
~ Seller & Buyer, Cranberry Twp.
Michele was a blessing to us in our process of selling our old homes and finding a new one that is perfect for our family. She sold both of our homes within 24 hours and was committed to helping us build the perfect home with Weaver Master Builders. Michele is professional and personable and we knew she had our best interest in mind throughout the entire process. We recommend her to all of our friends and family!
I could go on all day about how awesome you have been through our home selling/buying process!!
~ Ryan & Colleen
My wife and I first met Michele in Summer of 2012 when we were looking to purchase a new home. After listening to what we were looking for and the type of features we wanted, she helped us find the exact type of open concept floor plan we were looking to call "home". She was always prompt to respond to any question we had during the process and was extremely professional at all time. When it came time to sell the house we were living in, it was a very easy decision to choose Michele as our realtor. After evaluating the current market conditions and listing the home for sale, Michele was aggressive with the marketing that quickly resulted in an offer. When evaluating the details of the offers being submitted, Michele always kept our best interests in mind and wasn't looking for the quick sale. Once the sale was under agreement, she guided us through the selling process ensuring all clauses were met on a timely basis. Overall we were extremely happy with our buying and selling experience and wouldn't hesitate at all in recommending her to family and friends looking to buy or sell a home.
~ R. & R. Good
Michele was that sellers agent for my first home. I liked her aggressiveness with following up and making sure there were no obstacles from closing. Because of how she was on the opposite side, I called her up to represent me when selling my home. The process again went very smooth and brought in stagers and professional photographers to market my property.
~ Seller in Mars, PA
Michele is able to give her full attention to the present moment. She makes what is on your mind important to her. Her manners have staying power, meaning, she is as mannerly on the last day as she is on the first day. She made us comfortable with the negotiation process. It is easy to think that you are a victim of your own ignorance at a time like that. But she provided very good guidance
~ croberts
The most personable, meticulous and knowledgeable realtor I ever met. Very patiently considered our needs and explained things so clearly. Was always welcoming and available to answer any angle of questioning
~ Vindo Madre