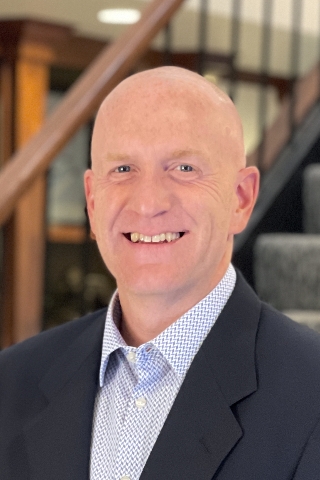 Rich Dallas - Dallas / Fincham Team
Realtor®
Peters Twp Regional Office

O: 724-941-3000
C: 412-965-6387

(13 reviews on Zillow)
www.dallasfinchamteam.com

Rich Dallas Client Testimonials

02/07/2017 - justin patts
Bought and sold a Single Family home in 2017 for approximately $400K in Mcmurray, PA.
The Dallas-Fincham team has been great to work with from a buying side, so much so that I've enlisted their help on the sale side. They are professional and clear communicators. When I thought the deal was not going to happen, they held confident and indeed made it happen. I have no doubt they will exceed my expectations with the current sale of my house.

02/03/2017 - dana9790
Sold a Single Family home in 2017 for approximately $175K in Carnegie, PA.
The Dallas-Fincham team was wonderful in successfully selling our home and helping us purchase a new home. They were very easy to work with, friendly, and professional. We highly recommend them to anyone looking to buy and/or sell their home.

12/19/2016 - Todd Locker
Bought a Multi Family home in 2016 for approximately $50K in California, PA.
Rich is extremely good at his job. I've now purchased two investment properties from him and both have been executed flawlessly. Most recently, Rich identified a good property, negotiated well on my behalf, and got us to closing in just 10 days from signed agreement. Highly recommend the Dallas-Fincham team for any real estate needs.

11/10/2016 - zuser20160814112001447
Bought a Single Family home in 2016 in Pittsburgh, PA.
The Dallas-Fincham team has been an unbelievable group to work with. They were there for us in every step of the process, and as first time home buyers...I can't describe how valuable it is to have that level of confidence in your realtor team. We can even more so speak to how great they were because we had to part ways with a previous realtor who was unable to make themselves available for us when we needed them. We never had to worry about that with Rich, Sharon, and Aaron. They ALWAYS made themselves available and worked collectively to provide us with the best possible experience in obtaining our home!

08/25/2016 - allie herk
Bought a Single Family home in 2016 for approximately $200K in Brookline, Pittsburgh, PA.
The experience was great. The whole team made us feel comfortable and were very quick to get us into the houses we wanted to look at. Their knowledge about the home buying process is extremely beneficial in negotiating as well as what to look for in houses you're interested in purchasing. We will use them again in the future if needed. We highly recommend them!

06/02/2016 - julieheinrich1
Bought a Single Family home in 2016 in Bridgeville, PA.
I worked with Sharon Fincham. She was extremely knowledgeable and had a lot of patience with all my questions. If she did not know the answer to a question she quickly found out and got back to me. She negotiated the price of the property and I feel came out with a very fair deal. I highly recommend her.

05/02/2016 - leann zotis
Sold a Single Family home in 2016 in Mc Kees Rocks, PA.
Sharon and Rich are the best people to choose for anyone who wants to buy or sell a property. They are knowledgable, energetic, eternally helpful and unbelievably responsive. They listed our home in the middle of winter, not the ideal time to sell a house. It took only 25 days to receive and accept an offer that was absolutely at the top of the price range we were hoping to achieve. We have already recommended them to others and will definitely continue to do so in the future. We cannot say enough about the quality of our experience with them.

04/06/2016 - lorussoproperties
Sold a home in 2016 in Eighty Four, Somerset Township, PA 15330.
Very professional and knowledgable the highest recomendation. They helped me through everything from deciding on a fair price, to closing. Once I saw the aggressive measures that were being used to sell my building, I was confident I chose the right team!

02/26/2016 - rmm274
Sold a Single Family home in 2015 for approximately $225K in Mc Donald, PA.
The Dallas-Fincham Team was great to work with from market analysis to the closing table. I was living in IL as I was selling a house in PA. They went over and above to make sure the house was marketable and catered to a lot of my extra needs. I would highly recommend them to any prospective seller for sure.

12/04/2015 - tmasone2
Sold a Single Family home in 2015 in Canonsburg, PA.
I cannot imagine my family finding anyone else that could have made the selling of our home easier. From day one they were very professional and gave us a sense of security that our home would sell in both a timely and within the price we were wanting. Kept us very informed throughout the whole process and was available at all times. Their expertise allowed us to ask anything with the assurance that the answer/recommendation they provided was the right one.

01/16/2015 - alliestevens24
Sold a Single Family home in 2014 for approximately $225K in Canonsburg, PA.
Rich was an amazing realtor to work with. He was always available through email, text, or calls. Rich helped us to get the best deal on both selling our current home and buying a new home. Aaron was also super helpful and went above and beyond to help us and assist with things we could not deal with because of our working hours. We only had one encounter with Sharon, but the moment we met her she was just awesome. We would recommend this team to anyone buying or selling a home.

08/02/2013 - kassieandkody
Sold a home in 2013 in Strabane, Canonsburg, PA 15317.
He is fantastic to work with! Overall BEST agent I have ever worked with. We used him as our buyers agent and selling agent. He responds to every single text, email, phone call right away! He never makes anything seem like a hassle and is willing to do whatever is needed to suit your needs. He is extremely friendly and reliable! Goes above and beyond! While he was on vacation we were trying to make a deal on a house and we were still on the phone at least 10 times a day. I would refer him to anyone who need a GREAT agent!
Dear Rich & Sharon, Thank you for helping us find the perfect house. I know it wasn't easy through long distance calls, emails and Facetime. You made it very easy and less stressful. We want to thank you for that! Looking forward to getting together to hang out soon. Your friends, Jenifer & Merrick Cohn
~ Mr. and Mrs. Merrick Cohn