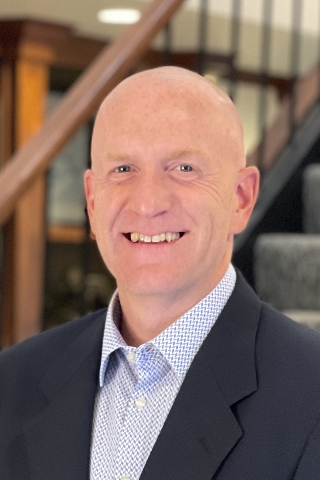 Rich Dallas

- Dallas / Fincham Team

Realtor®

Peters Twp Regional Office


Call Agent Text Agent

(42 reviews on Zillow)
www.dallasfinchamteam.com


Looking for your next castle, condo or investment property...I can help.
With more than 35 years of combined experience and over eight-hundred transactions successfully completed, The Dallas Fincham Team has never forgotten one simple definition at the heart of their business: Agent—a person who acts on behalf of another person or group. On a daily basis, the team operates with a client-first mentality, acting consistently on behalf of their clients' best interests. This goes hand-in-hand with their mission of being a relationship-centered agency rather than a transactional one, meaning they aim to build lifetime relationships with their buyers and sellers. They treat each client as a top priority, whether a first-time homebuyer or a long-time friend.

As two award-winning and top-ranking agents, Rich Dallas and Sharon Fincham decided to combine their talents to create a powerhouse team that serves the entire Pittsburgh region and beyond. Lead by Rich & Sharon, the team consists of agents Aaron Hirak, Liz White, Suzy Stauffer, and Karen Randall. The in-house team also includes Director of Operations Jennifer Williams, Marketing Manager Beth Swaney, and Assistant Cathy Speranza.


Aaron Hirak was the first to join the team, bringing his outgoing personality and positive attitude to buyers and sellers from day one. He never stops working until the job is done and done well, even if that means staying up late into the night! Liz White followed Aaron's lead, joining as an already-established agent ready to bring her talents to a top-level team. She uses her strong listening and analytical skills to hone in on exactly what clients want and need. Suzy Stauffer came on board next, using her supreme enthusiasm and organizational skills developed from years of being an avid hockey mom. Her elite knowledge of and connections in the Peters Township area have proved to be an amazing asset to clients. Karen joins the team from the Mt. Lebanon office, where she began her real estate career using her previous experience as a lawyer, which makes her a star at contracts, client-centered care, and extreme thoroughness.

The Dallas-Fincham office staff compliments the entire team's efforts. Director of Operations, Jenn, has a keen eye for detail and ensures each transaction moves smoothly. Meanwhile, Marketing Manager, Beth, is an experienced marketing and communications professional, Beth brings a diverse set of capabilities to the team to enhance our marketing efforts. From social media to traditional advertising and all things in between, her passion for sharing information is contagious. Cathy Speranza comes to the team with more than 20 years working in technology sales and marketing for regional and international companies, making her an expert at assisting Jenn to ensure all behind-the-scenes operations are completed perfectly and precisely.

In other words, when The Dallas-Fincham Team represents you, you don't get one agent who juggles everything and specializes in only a few areas, but an entire team with highly specific skills. This means you get top-notch, five-star service in every area of your transaction: the best listing and buying agents, cutting-edge marketing, and masterful transactional knowledge that guides the process from the first piece of paperwork to the closing table. All combined, the team brings passion, professionalism, trust, and high ethical standards to each and every transaction while constantly pushing themselves to remain experts in the field by attending workshops, seminars, and webinars, as well as receiving private coaching by the top real estate coaches in the nation.

Once you work with The Dallas-Fincham Team, you will understand that buying or selling a property is so much more than house hunting and putting your signature on a few contracts. You'll truly learn what the word agent symbolizes and what it means for your agents to have your back . . . Because who you work with matters.

Personal Attention YOU Deserve
Great at Staging a Home, let me help get yours sold quicker
Family Oriented
Tough when needed, but Flexible, Fair and Understating
Trained in the "7 Habits of Highly Effective People"
Dedicated to Going Beyond what is Expected
Referred by Past Clients
Powerful Negotiator
Great with New Construction
Full Time Agent
My Certifications
Relocation Certification
New Construction Specialist
Luxury Homes Specialist
E-Certified
Chairman's Circle
Preferred Masters Accreditation