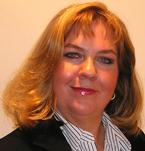 Kathy Steigerwald
Realtor®
North Hills Regional Office

Call Agent
Text Agent

(2 reviews on Zillow)
https://kathysteigerwald.thepreferredrealty.com


Kathy Steigerwald's Client Testimonials
Kathy is extremely professional while remaining kind and friendly. Great agent overall.??
~ E.B.
She was quick to respond to are questions and was always available
~ Fred and Barbar Fattore63@gmail.com
Kathy was a total professional while handling my fathers house … She did all the work so I didn't have to... I'm so glad we chose her to be our realtor …
~ Mary Burger

03/30/2014 - user811268
Bought a home in 2013 in Highcliff, Ross Township, PA 15229.
Kathy Steigerwald is a personal, caring realtor. She has a lot of experience in the Pittsburgh market and is very knowledgeable and connected. She responded immediately, especially when it counted; at the home we purchased, she went out to look at it with us less than 24 hours after it came on the market. That was very important, as the house ended up with three offers by the end of the weekend. She also found homes that didn't qualify in our search critera but were actually of interest to us. She was also very patient, as our search took several months. Kathy was also honest about financial expectations and was knowledgeable in the whole closing process. My only criticism is that during negotations, I did not always feel that she represented our thoughts with the exactness our tumultuous negotions required. With the sellers splitting hairs, a higher exactness than normal was probably required though. However, she was unequivocally supportive and in our corner, even letting us know what were realistic expectations.Overall, Kathy Steigerwald was exactly who we needed and we feel so blessed that she worked with us. We will definitely recommend her to others.

07/31/2013 - user2905566
Sold a Single Family home in 2012 in Brighton Heights, Pittsburgh, PA.
Her and her husband are both Realtors and they were very helpful in selling our home. She has lots of certifications and knows a lot about property values. They both work for the County Assessment Office a few weeks a year as Hearing Officers and they really understand the taxes. I was impressed with the marketing of the home and it sold relatively easy and close to what we wanted. There were no surprises and it was a smooth transaction. I would recommend her because you actually get two people for the price of one.