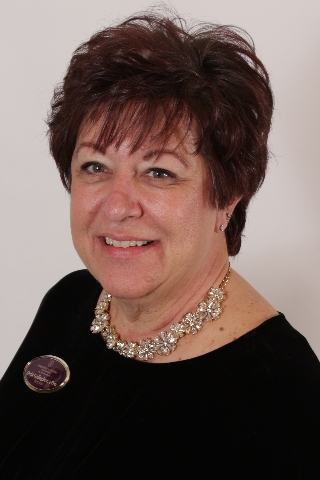 Debi Gallagher
Realtor®
Peters Twp Office

Call Agent
Text Agent

(4 reviews on Zillow)
www.DebiGallagher.com/




Debi Gallagher's Client Testimonials
She as thorough, thoughtful and responsive. This was an easy transaction.
~ T.N.
From 1st visit she made us feel very comfortable & trustworthy . She reached out to meet us to discuss our needs and was very friendly and helpful
~ Phillip T Greene
I have known Debi for almost 12 years. She is brilliant at her job, very professional, responsible and prompt with all requests and communication.
~ Diana Gore
Debi is a wonderful agent and kind person, She made us feel comfortable , She was able to help us when we had questions. She sent informational articles also. We were very pleased with our entire experience.
~ G.H.

11/04/2017 - ghaiges
Sold a home in 2017 in Allison Park, Hampton Township, PA 15101.
This is the second time that I have worked with Debi in a real estate transaction. She is honest, patient, thorough, and extremely competent in all aspects of guiding a client through buying and selling a property. I was able to relax and know that all would be taken care of to my advantage.

08/22/2017 - brosensteel9
Sold a Single Family home in 2015 for approximately $250K in Mcmurray, PA.
I would recommend Debi Gallaher, without reservation, to anyone who wants to buy or sell a house. She made selling my house as smooth as it could possibly be. I wanted to put my house up for sale at a time when I lived some 600 miles away from it in another state. I was only able to be up there for a couple of weeks to take care of everything to get the house on the market, and my stress level was high. Debi calmed my nerves, gave me a step-by-step explanation of the process, advised me on an asking price, gave me advice on what I should do to get the house ready, and recommended (and obtained) contractors. While I took care of the cleaning, yard work, painting, and other prep work, I could be confident that Debi was taking care of everything else that was needed to get my house listed, keeping me updated and informed the whole time. The house went on the market the day after I left, and though I was still stressed out about it, I need not have worried because it was in great hands with Debi. She showed the house including an open house, handled all of the potential buyers and offers, performed all the negotiations, all the while calling and emailing to keep me informed and ask for my decisions, and handled the closing. She went above and beyond by finding a contractor for me and going to the house when extra work needed to be done during negotiations with a potential buyer. Debi got my asking price and had the house sold within one month. I would highly recommend Debi Gallaher to anyone selling or buying a house.

08/20/2017 - user5591818
Bought a home in 2014 in Sewickley, PA.
Debi was my agent for my move from Georgia to Pittsburgh. She is fabulous ! Very knowledgeable, and responsive.. I was trying to figure out just what I wanted in a neighborhood and home, and Debi listened, and provided just the right information to help me make a decision, and home purchase. Very happy with the result. Her advise was spot on ! On top of it all, Debi is a delight to work with.
You could not ask for a better, more honest, all-around good person.
~ Ed and Dee Denzler
She is a great realtor. She helps you with every detail. I would highly recommend!
~ Kelly Morgan Ciechalski
Debi was very patient with us, which wasn't easy I'm sure. She understood what we were looking for and always had a smile for us. Thank you Debi!
~ Kylee Ackman
Debi was just wonderful to work with. She was extremely attentive to our needs and was very helpful throughout the entire process. Her knowledge of the industry was extremely impressive!
~ Heidi Minda
Debi helped me find my dream home in only ONE day of viewings. She made it happen for us, and I would highly recommend her to anyone looking for an agent.
~ Stephani Shenefelt Hobbs
Deb is passionate and experienced with the knowledge to assist customers. You will get the attention you deserve and will have a few laughs during the process.
~ Wendy Krah
Debbie was a great real estate agent. As a first time buyer she walked me through every step of the way. When i was interested in a house she did research on it to help me find a fair price. I would highly recommend her.
~ Kim Hinderliter
Debi ways has gone the extra mile for me with the sense of urgency and determination needed. Debi will truly go above and beyond in any and all situations. Trust me - I worked with Debi a long time - she's your right choice.
~ Chad Zimmerman
Debi is the best in the business!!!!!!!!!!!!!!!!!I met and worked with her when I first obtained my real estate license. Debi helped train me and is a great leader, mentor and director. She is personable and realistic as well as professional and genuine.
~ Tina King-Pemberton
Debi is a hardworking honest Realtor, and goes way and beyond to help you! Either when you are ready to list your property or in helping you find your next dream home. If you are looking for an expert, I highly recommend Debi Gallagher.
~ Vera Miller, ERA TEAM VP REAL ESTATE
Debi is a true professional with a personal human touch! Timely and thoughtful with a very good handle on technical and contract skills along with extensive knowledge of homes, landscaping, decor, financing and negotiating!! I would refer Debi Gallagher as a Top Residential Realtor!!
~ Ed Huebner, ReMax/Fairfax, VA
Debi was a great realtor for us. She was the best at communicating everything we needed to do prior to selling our house and was very helpful at the closing - which was not typical and very trying for us - but she was professional every step of the way. We would highly recommend her for anyone looking into purchasing or selling real estate.
~ Troy and Amy Gaona
Debi is the ultimate realtor. She listens to needs and wants then tirelessly searches to find homes that meet them. When we moved to Pittsburgh from the South, we were faced with home styles and suburbs that were unfamiliar. Debi made the process so much easier with her vast knowledge of the area and expertise in her field. She is the best of the best!
~ Kelly Norman
Debi was easy to contact. She had quick solutions for the issues involved in the sale of my home. She was courteous and professional in all of our interactions. She had great home staging ideas. She respected my Christian values. Closing on my home was less than 3 months after listing it, which was perfect on my timeline. I highly recommend Ms Gallagher to represent friends and family whenever they ask for a realtor.
~ Linda Collins-Humphrey
I have known Debi Gallagher for several years, and can honestly say there is little she does not know about the realty industry, mortgage industry, realty contracts, and makes customer satisfaction her top priority. I had the pleasure of working for Debi at Servicelink, a company which processes refinance, and purchase transactions at the national level. Debi's expertise is therefore not limited to only the state of Pennsylvania, but she is educated, and experienced on realty contracts, and realty negotiations in all 50 states. Operating in a company with more than 500 employees, Debi was one of a handful of management "go to persons" entrusted for realty contract questions, and given her more than 25 years experience in this industry, everyone's first call. When a major client of the company, required contract review as part of the services provided, she trained more than 30 people regarding the basics of contracts, and gave everyone her phone number if difficult contracts arose outside their knowledge base. A master at research and analysis, if Debi did not immediately have an answer, she would strive to get one for you in the most efficient and effective manner. Many realtors in this industry would benefit from attaining her level of professionalism, work ethic, and expertise.
~ Michael Sestile