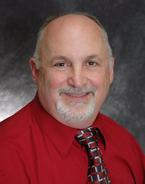 My Second Career

Real Estate is my second career. I am retired from Hempfield Township Heavy Equipment Operator.
I was born and raised in a little village of Bovard. I have the time to help you find a home and list your home for sale. I have many hobbies and golf is my favorite. I will even golf in the Winter when the weather is fair. I am alway open to golf and more deals are made on the golf course.
I am just a phone call, text message and email away. I look forward to make you home ownnership dream come true.
Member Westmoreland, Indiana, Mon Valley Association of Realtors
Member Pennsylvania Association of Realtors
Member National Association of Realtors
40 year Fireman Bovard
Past President Bovard Recreation
Member Latrobe Elks officer 15 years
Member Police Rod and Gun Club