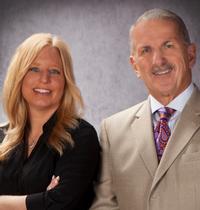 You Deserve The Best!
The level of service that I provide is of the highest caliber! My dedication to superior service has made me one of the top producing real estate agents in the area. My warm and enthusiastic, people-oriented approach and unparalleled service has resulted in lasting friendships, repeat customers and personal referrals that make up most of my business. When you work with me you receive time tested marketing and systems & processes that help you buy & sell real estate. On A Personal Note: I am the proud father of two fine children. Leigh Ann, my daughter, graduated from the College of Wooster and Carnegie Mellon. She is now a consultant with Bearing Point. My son, Christopher graduated from the University of the Arts and has a BMA from St. Joseph College and is currently teaching in the Philadelphia School System. I am married to Carol Leshock who is an IST teacher with the Hempfield Area School System. My success has been built on hard work, a tenacious desire to be the best and a genuine love of people.
1961 graduate of Greensburg Salem High School.
In 1965, I graduated from Clarion State College. By 1970, I earned my master degree from California State College and completed post graduate work from the University of Pittsburgh and West Virginia University.
I taught special needs students at the Westmoreland Intermediate Unit, Jeannette School District and Hempfield School District. While in Greensburg Salem School District I taught history.
I was administrator in the Hempfield School District for 20 years serving as principal at Harrold Middle School, Wendover Middle School, and retired as the principle of Hempfield Senior High School in 1996.
Westmoreland Realtors Association "Diamond Award" recipient.
Member of Business Networking International.
Berkshire Hathaway award winner "Honor Society" which puts me in the top 12% of the BHHS Real Estate Network.
My Certifications
Relocation Certification
New Construction Specialist
Buyer Agency
E-Certified
Honor Society
QSC (Quality Service Certification)