Feightner Estates Builder - 724-317-5265
Stonecrete Builders, Inc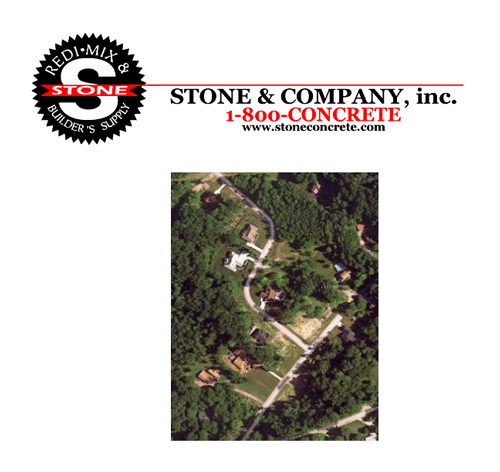 Stone & Company, Inc., a family owned and operated business, has been serving Southwestern Pennsylvania area with construction products to residential and commercial markets since the 1920's. In 1974, Stone & Company incorporated the their Lumber Brokerage and Hardware Business. In 1989, Mark and Greg Stone took over the Concrete operations. Being young and aggressive, they were responsible for a large expansion of the company.

In 2010 Greg and Mark Stone started Stonecrete Builder's Inc. offering many customized home style choices within the suburban, active adult and resort living communities among the rolling hills of beautiful Westmoreland County, such as Feightner Estates, Totteridge, East High Acres in the Greensburg Area, Quarry Ridge and Windsor Heights in Mt Pleasant Area.

Stonecrete Builders offers many sought-after features and amenities that create and increase your custom homes comfort, convenience and overall value. With pleasant views, nearby activities and shopping, good schools and parks, extra "specialty rooms" such as exercise/playrooms room, theater/media rooms, wine cellars... all add to each homes' attractiveness and desirability. Because you are busy and have little time to maintain a house or mow the lawn, choose a living style to satisfy your need for convenient living. Stonecrete Builders offer lifestyle living options of a Townhome/ Condo and Patio homes.