Glenn-Aire Builders - 724-454-4423
Dennis Henry Contracting, LLC
November 2011 marks the 40th year Denny has been a business owner with 35 years in the building, remodeling and commercial market.

Denny's knowledge of homebuilding includes all phases of construction where he physically excavates the home and manages the project from below ground to rooftop. Eyeing the lot and setting the home is his specialty. He is also a developer, taking raw parcels of land and turning them into neighborhoods. Several of his developments are in the Westmoreland County area. Working alongside his employees and trades you will find Denny on the job or readily available.

Constant communication between homeowner and contractor is most important to Denny. Competitive pricing and quality workmanship is his offering to you.

A well rounded man, he is a devoted husband of 34 years, a strong father to a son and "daughter" and two beautiful granddaughters. Besides being well known as a "workaholic", his is an avid sportsman enjoying the outdoors.

Give Denny a shot at quoting your home and you will find him a likeable, trustworthy guy. Success follows hard work. Make your new home venture a successful and pleasant experience.
GSN Construction
GSN Construction-Greg Nicholson-Contractor/Owner

Custom design plus complete customer satisfaction are the hallmarks of GSN Construction.

Greg Nicholson is a young, energetic "hands-on" contractor making your new home his priority. Busy in the area since 1989, Greg builds single family homes and townhomes. He has spearheaded development of an upscale townhome community in Westmoreland County, building each of the units and instrumentally incorporating design changes to suit individual needs.

As a family man, Greg understands the needs and wants of a growing family. Take a tour of one of his model homes, and visualize you and your family living and growing with the community.

GSN Construction currently builds in Westwind Estates, Grandview Estates, and many other plans in Westmoreland County as well as on your very own lot.
R. A. Snoznik Construction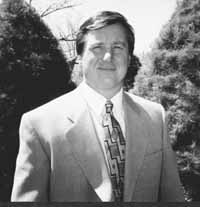 R.A. Snoznik Construction Inc , builder of custom and semi-custom homes, is celebrating 35 years of fulfilling dreams for homeowners. The company, a multi-year winner of the Housing Excellence Award from the Builders Association of Metropolitan Pittsburgh, has the longevity that many other local construction companies can't touch. Ray Snoznik and his team of dedicated employees, highly skilled subcontractors and material suppliers have researched and time-tested their building products and methods creating immense value for their homeowners. "What we've learned is how a house performs over time is a result of what you put into it." The company strives to serve homeowners with fexibility, respect and honesty.
Regis Pisone Homes, Inc.
Regis Pisone, a second generation builder, has been building custom homes in Westmoreland and Allegheny County areas for several years. As President of the company, Regis puts customer satisfaction as the number one goal of his firm. As he sees it, any home can be customized to meet each individual's needs, ranging from the simplest home to the most complex. No matter the style, size or price, each home comes with the promise of outstanding service before, during and after the construction process.
As part of this pledge to provide exceptional service to his clients, Regis Pisone promises that all homes are completed in a timely manner and that follow up service will not be overlooked. In addition, he offers a 24 hour answering service to address customer questions or concerns promptly. Customers are urged to get involved with the building project so that they understand their new home and investment. Whether Regis Pisone Homes, Inc. builds a contract or spec home, great care is taken to see that the quality and customer satisfaction are maintained throughout the building process.