Meredith Glen Estates Builders - 724-316-3124
Barrington Homes Incorporated
Barrington Homes is a team of dedicated and respected professionals. For almost three decades, Barrington Homes president Mark Heinauer has cultivated award winning customer service, resulting in an exceptional home building company. His hands-on approach and valuable building experience on over 550 single family custom residences brings him to the forefront of innovative home design and superior construction. Barrington Homes leads the way in many of the finest new developments in the townships of Pine, Adams, Cranberry, Indiana, Richland, Hampton, Sewickley, Franklin Park and Fox Chapel Boro.

The extraordinary success of Barrington Homes has been driven by the customer's attraction to their fabulous floor plans, unique custom interiors, the flair and drama of their custom in-house designed kitchens, and their well known array of standard features including...

• Oversized crown moldings, oversized baseboards, window & door casings
• Custom paneled openings featuring architectural columns & stone
• Masterful dens featuring custom woodwork & built-ins
• Sunken rooms, 9' ceilings & 8' doors on main floor, cathedral, trayed, & wedding cake ceilings
• Ornate custom fireplaces showcasing beautiful handcrafted woodwork or stone floor to ceiling
• Security & state of the art on-Q structured wiring system
• Eye catching hardware finishes & stainless appliances
• Granite throughout the kitchen and bathrooms
• Large expanses of open areas with natural light, custom window walls
• The Barrington Breakfast Pantry & the the Gourmet Cooking Center
• Custom mudrooms, laundry rooms, & "Family Command Centers" for the active family ... and much more

We make the custom home building process a very easy and enjoyable experience. Customers are introduced to a personalized website, for 24 hour access to numerous resources that help you navigate building your dream home.

Most importantly Barrington Homes prides itself on their 100% on-time completion and customer service satisfaction statistics. "We know that our reputation of quality craftsmanship, tremendous value, detailed specifications, and standard features, along with our customer service after move-in is what sells our homes." - Mark Heinauer, President.

Barringtonhomespa.com
Daniel A. Marks, Inc.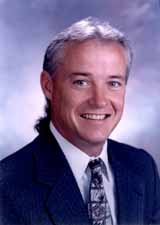 To see Daniel A. Marks, Inc. Tour for Wakefield Site: Click Here.

Dan Marks is a native Pittsburgher and third generation builder. He specializes in high quality custom homes with unique designs. His homes have won awards and have been showcased in several of the area's finest luxury developments.
Dan is a craftsman who is well known for his meticulous attention to details. This attention can be seen everywhere from impeccable interior finishes to a home's seemingly perfect positioning on its site.
Client satisfaction is of utmost importance to Dan. He listens closely to your needs in order to meet, and usually exceed, your expectations. Dan is personally involved in every step of your home building experience. Since he lives among his clients, he may also be your neighbor.
T.D. Kelly Company, Inc.
To see example of TD Kelly, Inc. award-winning home see his Visual Tour: Click Here.

T.D. Kelly Company, Inc. has been in operation for almost three decades and has been recognized as the area's "Builder of the Year." Its homes have garnered many awards including "Best of Show," "Best Interior Design" and "Best Exterior Design." The company's reputation is built upon high building standards, quality craftsmanship, environmental sensitivity, classic designs and client support.

It offers a team approach to the custom home building experience and each member of the team is dedicated to serving the client's individual needs. The primary goal of the company is to help clients enjoy the process of creating their new homes. This is achieved by minimizing stressors, responding to concerns, advising when asked and advocating for their clients' interests.

T.D. Kelly Company, Inc. adheres to the "Residential Construction Performance Guidelines," established by the National Association of Home Builders. Home warranty service consists of a systematic series of callbacks throughout the warranty period, and is based upon nationally recognized standards. This is a fundamental element of the company's client care.

Maintaining low overhead and efficient operating costs, while focusing on high finishing detail and solid construction, has established T.D. Kelly Company, Inc. as an excellent value in the luxury home market. The company recognizes the clients' significant investment and emphasis is placed accordingly on a home's long-term value. Clients are strongly encouraged to use their resources discriminately.

Tim Kelly founded T.D. Kelly Company, Inc. in 1980. He has served as the North Suburban Builder Association's president, as well as a member of its Ethics Committee. In addition to construction, Tim Kelly has also been involved in the development of several local communities. The most recent include Abbey Woods, Meredith Glen Estates, Wakefield Estates and Chatham Court. Creating high levels of standards has been instrumental in the success of these communities.

Tdkelly.com