Searching for a new home is difficult. Potential buyers often have to balance their wants with their needs and try to prioritize factors like location, price, and size.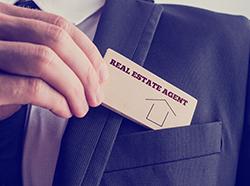 Searching for a new home is difficult. Potential buyers often have to balance their wants with their needs and try to prioritize factors like location, price, and size. What many house hunters don't think about during their search is how complicated the process can get after you find the perfect home. That's when the paperwork starts and a flood of confusing terminology begins. To help you talk the talk, we've broken down some of the most commonly used real estate lingo you might hear during the process.

Appraisal: An impartial estimate of the value of a home that is prepared by a licensed appraiser and based on data from comparable homes and the appraiser's walk-through. A mortgage company will not give the buyer a loan without an appraisal, and the seller typically pays for it.

Buyer's Market: This exists when homes for sale outnumber buyers. Homes sit on the market longer because supply is greater than demand, and prices will tend to drop.

Closing: A closing is where the buyer, seller, both real estate agents and the lender meet. But attendees may vary depending upon your situation. During this time, all of the documents necessary for transfer of home ownership are reviewed and signed.

Closing Costs: Fees associated with the purchase of a home that are due at the end of the sales transaction. Fees may include the appraisal, the home inspection, and a title search, a pest inspection and more. Closing costs often range between one to three percent of the selling price of the home.

Comps: You hear this term frequently on TV. Comps are homes that have sold within the past six months in the same neighborhood. Their selling prices are used to determine comparable home values.

Contingencies: Conditions written into a home purchase contract that protect the buyer just in case something happens with financing, the home inspection, etc.

Earnest Money: A deposit made to a seller, so that the buyer is held accountable for buying the home. The money gives the buyer time to complete all necessary tasks before closing.

Escrow Account: An account the buyer/homeowner funds each month that is used to pay for property taxes and insurance.

Equity: How much of your home you actually own or how much of the principal on the loan you've paid off.

Fixed-rate Mortgage: There are two types of loans: the fixed-rate and the adjustable-rate mortgage. In a fixed-rate mortgage, the interest rate stays the same throughout the life of the loan.

Home Inspection: An examination of the condition of a home, so that the buyer is aware of any potential or existing problems. Home inspections are conducted by trained and certified inspectors.

In Escrow: A period of time after a buyer has made an offer on a home and a seller has accepted. During this time, the home is inspected and appraised and the title searched for liens, etc.

Pre-approval: When a bank assesses your income, assets and other data to determine a loan amount you qualify for. A real estate agent will often request a pre-approval before you put an offer on the house.

Seller's Market: This is the reverse of a buyer's market; there are more people interested in buying houses than there are houses for sale. This makes housing prices rise.
Short Sale: The sale of a home by an owner who owes more than the house is worth.The owner's bank must approve a lower list price before the home can be sold.

Walk-through: A buyer's final inspection of a home before closing.
While studying the above definitions is a great way to familiarize yourself with the home-buying process, don't hesitate to contact any of our real estate professionals if you have questions about anything we did or did not cover.