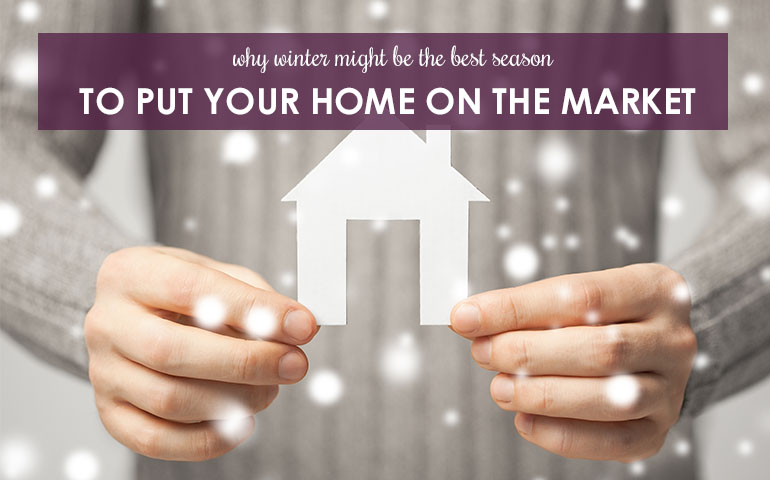 Why Winter Might Be The Best Season To Put Your Home On The Market
Winter is not only known for cold when it comes to the weather. Most home buyers and sellers would agree that there are hotter times for the real estate market too, but this season you might actually be able to take advantage of the cold weather in the real estate market.
There Are Fewer Homes To Compete With
There typically are more homes for sale during warmer seasons like spring and summer. But that does not mean a buyer cannot find the right home during winter. Inventory could be lower, but sellers have plenty of reasons to list during the winter. So, the right home for a buyer absolutely could be available – even during the coldest season of the year.
The Winter Might Help Boost Curb Appeal
If you're willing to use a shovel or snow blower whenever snow covers your sidewalks and driveway with snow, you could be giving yourself the prettiest curb appeal out there! When you sell in winter, there is no need to remember to regularly mow your grass, trim your hedges or even water your potted plants. Mother Nature can take care of boosting your curb appeal—the natural way.
You Might Get A Better Offer
If you decide to list your house in the winter you might end up getting a better offer on your home. There are fewer homes on the market in the winter than in the spring so you might end up with a better offer. You also will get more attention on your home! When there are not as many homes for sale, your home has a greater chance of being noticed by the right buyer. When the market is saturated in spring, that simply means you'll have more competition. Avoid the rush and list in winter instead.
You Will Have More Motivated Buyers
There may be fewer buyers searching for homes in winter, but when it comes to buyers, it may be more about quality than quantity. Spring weather tends to draw out less serious buyers, who may just enjoy browsing available homes. Those buyers are less likely to peruse homes in winter. But, the buyers who are touring through homes? They're looking to for good reason. Whether they're relocating for work or another reason, buyers seem more eager to place offers in winter—and, a motivated buyer works in a seller's favor, every time!
Are you ready to sell your home in 2020? Let us help you tackle that resolution this winter! If you have any questions about the next steps in the selling process reach out to one of our agents.
You could also say something along the lines of don't be concerned about less people being able to look at the house due to hectic schedules. The internet doesn't experience seasons and people actually tend to have some extra time off in the winter that is great for house hunting.