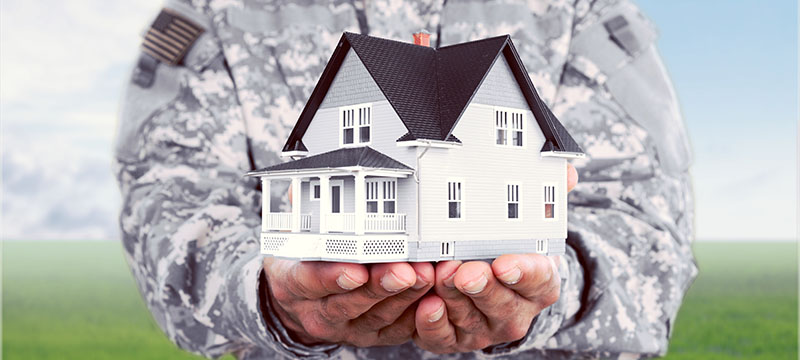 Why Military Heroes Make Exceptional Real Estate Agents
This month, we'll pause to celebrate and reflect on all of the sacrifices of our nation's veterans and the way they have selflessly served to protect the freedoms we enjoy on a daily basis. While they are widely recognized for their dedication to our country, we'd also like to point out that once our nation's veterans are ready to rejoin the civilian workforce, they make some of the very best real estate agents in the industry.
Here are just three of the reasons why veterans, who've proudly served our country, also are so well-equipped to serve today's home buyers and sellers:
1. They've Got Integrity. When buyers and sellers are searching for a real estate agent, trust is paramount. Buyers and sellers want someone who they can be sure will represent their wants and needs in each and every transaction. There is no one that will question the integrity of a veteran and for good reason. Integrity is a core value instilled in our military service professionals. So, it is one of the most easily translatable qualifications when a veteran decides to pursue a career in the real estate industry.
2. They're Decisive. Without question, a veteran's military training has prepared them to think quickly and take decisive action in any situation. Who doesn't want that kind of take-charge, can-do attitude on their side when it comes to setting a home price, placing an offer, battling through negotiations on the way to the closing table or completing any other part of the home-buying or home-selling process? Naturally, veterans are more than well-prepared for making the quick, confident decisions that being a successful real estate agent sometimes requires.
3. They're Relatable. Around 20% of home buyers and sellers have identified themselves as either veterans or active-duty military service professionals. Who better to advocate for military buyers and sellers than a fellow service member or veteran? Not only are veterans who choose a post-service career in real estate already instantly relatable to that 20% of home buyers and sellers, but they certainly are respected and trusted by the other 80% as well.
It's pretty obvious why our military heroes make such excellent real estate professionals. However, it is not always so easy for our veterans to transition into the civilian workforce. At Berkshire Hathaway HomeServices The Preferred Realty, we try to ease that transition by offering United States Armed Forces Veterans and their spouses a FREE Real Estate Training and Support Program that includes training, licensing, materials and on-going professional support to help successfully launch a career in the real estate industry.
If you are an active military service professional, veteran or spouse that is interested in beginning a fulfilling career in the real estate industry, learn more about our FREE Real Estate Training and Support Program. Contact a local Office Manager or call Judy Gelman at 412-833-7700 today.