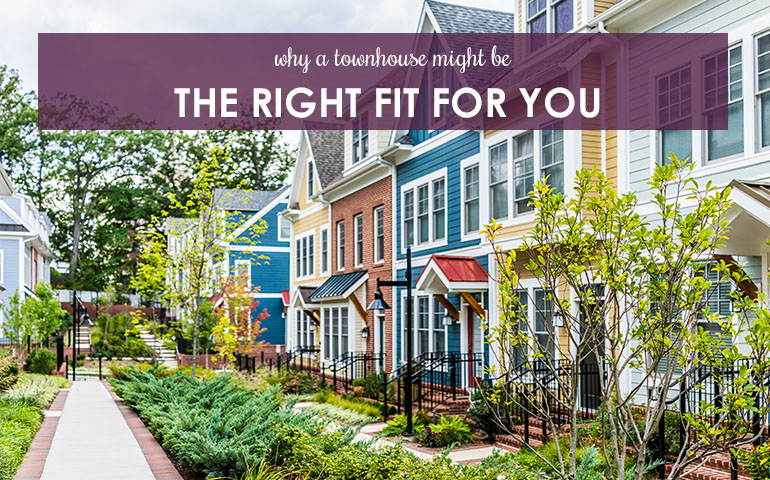 Why a Townhouse Might Be the Right Fit For You
Buying real estate is exciting enough on its own, but it gets even more exciting when you check out the array of options that are waiting for you to move in. A lot of people consider single-family homes when they start out the home search, but have you ever considered a townhome?
Maintenance-Free Living
Townhomes generally have mini yards, if any yard at all. This means you can actually enjoy the bit of gardening involved, rather than view it as yet another task you don't have time for. Or, considering many townhome communities have landscape maintenance included in the homeowners' association fees, you can feel free to put your feet up and just enjoy the view.
Another upside to having a townhome is you get all the perks of having an apartment while still owning a home and building equity. A lot of townhomes today offer maintenance services and resident perks like pools, playgrounds, and a clubhouse. Moving into a townhome is a great start for when you are young and even for starting a family!
Customization
If you have been renting for a while and are sick of the same bland white walls, a townhome might be the right fit for you! While a townhome has some of the same perks and amenities that renting gives you, you will be able to make it your own as well! Owning your home means you can customize it exactly how you want. Whether that means painting the walls or updating the kitchen, the options are endless!
Safety
Living in a townhome community means that there is more security than living in a regular home. Townhomes typically offer more security than a single-family neighborhood since everyone is living close, and hopefully keeping an eye out for each other. Some communities even have neighborhood watch programs put into place to ensure extra caution!
Community Involvement
A big house in the suburbs has its perks, but neighbors and community aren't really among them. Many of those houses sit on big lots, with nary a neighbor in sight. Not only can neighbors help out when you need it, but people living in close proximity to their neighbors feel a sense of security due to their social connection. Depending on which townhome community you live in, there could be community events, pools and even neighborhood get-togethers!
Save Money
Townhouses are usually multi-level homes that share a side wall or two with another townhouse. They can have as many bedrooms and bathrooms as will fit in the floor plan, just like a single-family house. Typically, townhouses are cheaper than free-standing houses, or single-family homes because of their set up. This means that you could get a house in the suburbs or even the city for a fraction of what you would be paying for a traditional single-family home.
If you are looking for a new home, but don't want to make the leap to a single-family home, a townhome could be the right fit for you! Whether you want to save a little money or want the perks that come with living in a community, there are so many benefits to purchasing your first townhome. If you are looking to start your search today, contact a professional at Berkshire Hathaway HomeServices The Preferred Realty.