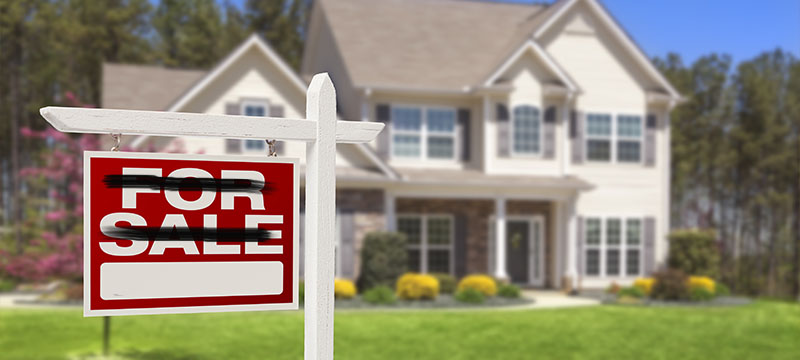 Was it Only a Dream? How to Deal When "Your" Home Just Isn't on the Market
Four bedrooms… an open floor plan… and, a finished basement.
His-and-her walk-in closets… granite countertops… and, a view of the city.
A three-car garage…. hardwood flooring… and, a fenced-in backyard.
Of course, many house hunters have a list of wants and needs in a new home. They may define their "dream home" as a house that certainly meets every need and just so happens to meet all of their wants as well.
But, the combination of characteristics that defines your dream home can be difficult to find in any housing climate. For some house hunters, that dream home even may appear to be non-existent.
So, what is a person to do when it seems that their dream home isn't on the market at all?
It may seem like there are only two options… wait a little longer until that perfect home comes along or settle for a home that is just good enough. But, what about a third option that we'll refer to as the "best friend who has always been right in front of you, but you never noticed" option?
All joking aside, when it seems like your dream home is nowhere to be found, you do have options. Here are three:
Wait it Out
If a buyer is not in a hurry to find their dream home, waiting it out until they find that "perfect house" in their price range may be the best option. But, waiting it out for a dream home comes with certain consequences, too.
First of all, there is the obvious disappointment and discouragement that comes with continuously scouring the real estate market only to come up empty-handed. Once a buyer gets over that and they remain determined to find their dream home, they must evaluate the financial consequences.
Home prices and mortgage rates regularly fluctuate. So, just because a buyer has been approved for a certain mortgage rate at a particular time does not mean that they will keep that rate throughout the duration of their home search. Of course, home prices rise and fall with the market. So, waiting around for that perfect home can be a financial gamble.
Fulfill Every Need, but Compromise a Few Wants
If a buyer does not have that "luxury" of waiting around to find their dream home, they may need to reevaluate their list of needs and wants. Sacrificing the number of bedrooms in a home may not be doable, but deciding that granite countertops and hardwood flooring can be added down the road may end up being the type of reality that buyers can face.
In this situation, it is important for buyers to prioritize their want list, so that they know what they are willing to do without. It is also important for these buyers to know that they should not settle for a home that does not fulfill everything on their need list. That decision could come with a huge amount of regret and frustration sooner than later. So, while something like location may be non-negotiable, a buyer may have to come to the realization that they'll have to add their own dream swimming pool to an otherwise awesome home.
Recognize a Hidden Dream
Alas, a third option for a buyer who feels that their dream home just doesn't exist on the market. For this scenario, it may be helpful to consider your dating preferences throughout your life. Maybe you were attracted to that bad boy or girl during your youth, but as you've matured, you've come to find that stability is more attractive than spontaneity.
Likewise, when it comes to your dream home, maybe you've always seen yourself as a condo-in-the-city type; but, now that you've got a family, you realize that a ranch in the suburbs may be more your style. Or, maybe, it just takes someone pointing that fact out for you to realize that your dream home has been right there in front of you all along?
Whether you're the wait-it-out, make-a-little-compromise or realize-a-hidden-dream type of home buyer, rest assured that there is plenty of help out there to assist in your home search. Find your dream home with the professional help of a reliable Berkshire Hathaway HomeServices The Preferred Realty agent today.