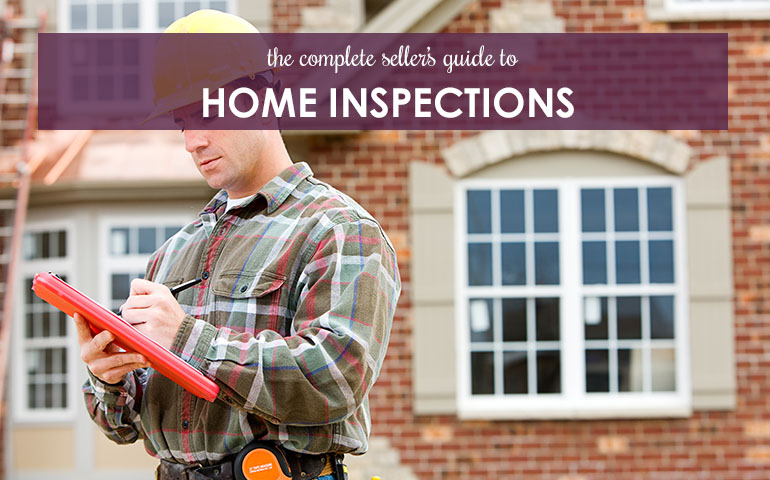 The Complete Seller's Guide to Home Inspections
Home inspections are an important part of your home selling process, but it can also be a source of anxiety for many sellers. We're here to help answer all your questions about home inspections.
How should I prepare for my home inspection?
Home sellers have an easier time preparing for a home inspection in advance. Getting ready for a home inspection helps to prevent future problems, and prevention can stop surprises. Be sure that your home is clean, pets are secure and your house is in good shape before the inspector comes to your home.
Should I do a Pre-listing Inspection?
A lot of sellers consider doing a pre-listing inspection before listing their house. It might be a good idea to assess the future repairs you might need to make before you list your home. When your home is properly prepared for an inspection, everyone benefits. It makes it easier for the inspector, reduces the time required to conduct the inspection, and shows consideration for the buyer's time as well.
What do I need to repair before selling?
Making minor improvements to your home before your home inspection could be a good idea. Fixing small things before the inspection can help cut down costs during the actual inspection process. Keep in mind, that there are no mandatory repairs that you need to make before your inspection, but small items will add value to your home. If you have any problems with your HVAC system, a significant presence of mold, or plumbing problems, these are things that you can consider fixing.
Can my home "fail the inspection"?
No! Home inspections are not designed to be "passed" or "failed". Instead, they are designed to highlight things that may be a foreseeable problem with your home. Depending on what the inspector finds, the inspector's recommendations may range from simply monitoring some conditions to addressing others as normal maintenance items to recommending immediate attention for some others. From there, you and your agent can work together and assess what repairs you should complete before selling your home.
What should I do after my inspection?
Sit back and relax! Now that your home inspection is over, you have one more thing you can cross off your to-do list. It's common for the home inspector to note a few minor issues, but most of the time, if there's something serious to detect you've already figured it out on your own.
Now that you have gotten through your inspection you can discuss the next steps with your agent and know that they have your best interest at hand! Don't hesitate to reach out to one of our agents at Berkshire Hathaway HomeServices Stouffer Realty Services to discuss more post-inspection!