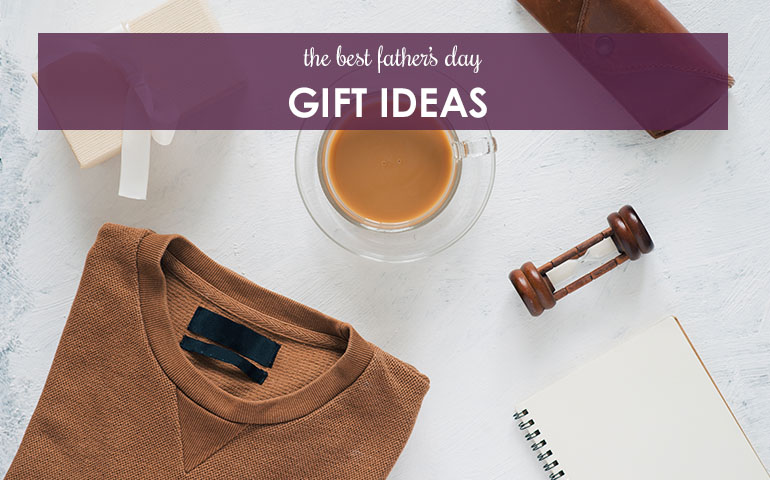 The Best Father's Day Gift Ideas
June 21st is right around the corner, which means it's time to start thinking about what to get Dad for Father's Day! To help you out we have come up with some of the best gifts for dads in 2020. Whether Dad loves to golf, cook, or the newest tech gadgets, there is something for him to make him feel special this Father's Day.
Wireless Headphones
Whether Dad needs wireless earphones to work out or could benefit from the noise cancellation so he can focus on work, Apple's AirPods Pro are super versatile and the perfect Father's Day gift. If you are looking for something a little more budget-friendly, check out the Galaxy Earbuds. They have great sound quality and 11 hours of battery life, for all the dads who love to listen to music!
Craft Beer
If your dad is a beer lover, make him a custom a six-pack of all his favorite craft beers! There are a ton of great local breweries in Pittsburgh like Grist House, Dancing Gnome, and Eleventh Hour that you can get to-go cans! You could also pair this gift with a small Yeti Cooler to keep Dad's drinks extra cold this summer!
For the dad that loves to travel, give him a custom map print! Grafomap is a heartfelt present that turns any location into a customized piece of art. This would look great in a home office or bedroom and is a very unique gift that Dad will love! Grafomap is also offering 15% off right now for all Father's Day orders.
While it's not a big-ticket golf item like a new bag or clubs, if your dad loves to golf, he'll appreciate these top-notch golf balls! You could also pair this gift with a certificate for a golf lesson. You're never too late in the game to perfect your swing and learn a few tips and tricks from the experts! Pennsylvania Golf Academy offers lessons starting at $60.
For the coffee-loving dad, keep him caffeinated for the long term with this coffee subscription. Each month this subscription delivers a bag of coffee beans from around the world, along with a postcard from the coffee's origin country (places like Kenya, Ethiopia and Costa Rica) and tasting notes and brewing tips!
Fitness Tracker
Maybe you are looking to splurge on Dad this Father's Day. For the sporty dad, the new Apple Watch might be a great gift. Apple is offering free shipping and even trade options for those upgrading a watch! Whoop Band is another great fitness tracker that is loved by professional athletes. Track your sleep, heart rate, steps, and more with Whoop! Getting Dad the band or membership is a gift he will love!
An Amazon Prime Membership is a great gift for Dad, especially if he likes to read. Prime memberships include free Kindle downloads for a year and up to 20% discounts on other Amazon products.
This Father's Day treat Dad with something special. Whether you get him his favorite beer, a new set of golf clubs or even celebrate with a nice dinner out, there's something for everyone!