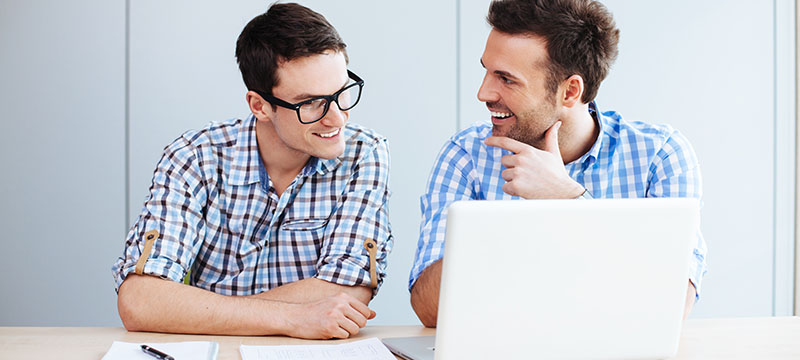 The Age Gap
According to a recent study quoted by Inman News, about 68 percent of real estate agents are under the age of 35 (or Millennial). Now, whether this study is accurate or not, which you may completely disagree with since NAR says most agents are an average of 57 years-old, it begs the question, how different the industry would be if the agent population was more than two thirds Millennial.
Why does it matter?
Because this population works so differently than the others. And we all must learn how to do a better job working with them.
So here are just a few ideas I have written down to get us started on a conversation.
Digitization — Have you noticed the success of Docusign? The under 35 year old has. They are all over it, completely dependent on the tool. In fact, I bet they don't even print out an actual contract unless it's needed for their office, and most offices are digital now so I would bet they don't need to do it then either. The time for carrying loads of paper around in folders is a foreign concept to this age group. They don't understand it. Especially when all the work can be done by either their tablet or phone. So, if you are waiting around for a fax or scanned email of an entire document, this group isn't playing. It's a whole new day.
Communication — Have you started to notice a new trend? Negotiating by text, perhaps? Whether you agree with it or not, it's happening and most likely it is this group driving the practice. After all, they text for all other reasons, why not this one. Texting is how they do everything. So unless you are prepared to have a very frank conversation with them from the very beginning and explain how you like to be communicated with, expect a lot of phone buzzes. Which is fine as long as both of you are okay with it and it does not get in the way of the transaction.
Perspective — Millennials are from a different generation than you are. Don't expect them to have the same kind of perspective you have on the world. They look through an entirely different prism. My advice, don't try to be them, but do try and look through their eyes. But trying to work with them and using their perspective does not mean being their parent! Don't patronize them. In any cases they are excellent agents and don't need your advice. They need to work with you, yes, but not in any kind of paternalistic way. Just communicate clearly about your expectations and it should all be fine.
So, whether you believe the new numbers or not Millennials work differently. Be open and work with them, not against them.