Thank Mom the Homemade Way with 10 DIY Home Decor Gifts She will Love
With Mother's Day fast approaching this Sunday, it is time to formally give our thanks to those women whose advice, care and constant clean-up efforts have forever impacted our lives. Whether it is your mother, wife or someone else who has been "just like a mother" to you, we've found 10 great homemade gifts that any mom will be sure to cherish now and all year long.
DIY gifts for the home are an awesome way to show Mom just how much she is appreciated. Here are 10 of our favorite DIY home décor gifts for Mother's Day: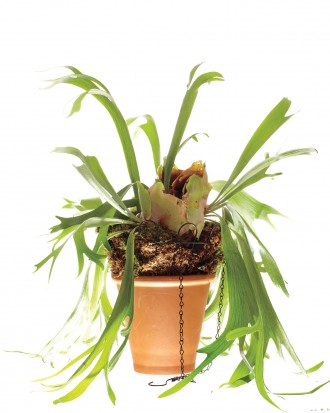 1. Personalized Hanging Baskets – Tis the season of bountiful hanging baskets. Add a personalized touch to this classic Mother's Day gift by making your mom her very own hanging basket. Select her favorite flowers, ferns or other leafy greens (or add all three) and put them together into one basket that will surely make her think of you as she admires it!
2. Portable Tea Gardens – Take the classic hanging basket idea one step further by planting your mom a portable tea garden. Not only will she be able to admire the beauty of the garden; but, by planting things like mint and lavender, she will be able to add a few sprigs of love to her relaxing morning cup of tea.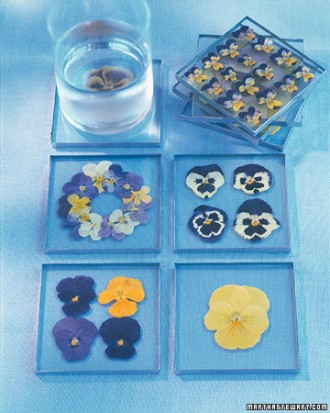 3. Pressed Floral Coasters – Flowers are an ever-popular gift for moms everywhere; but, we all know that the fresh ones don't last too long. Make your floral impressions last by creating pressed floral coasters that Mom can use year-round. They will add a tasteful touch of décor to her home and be a daily reminder of your appreciation.
4. Decoupage Boxes – Scrap fabric and a few inexpensive boxes are all you need to create a crafty gift that will help Mom store a few of her favorite things. Adding decorative fabric to ordinary trinket boxes is a great way to make Mom a trendy place to store her personal items.
5. DIY Throw Pillows – Unleash your inner child by creating your mom some DIY watercolor throw pillows. With just a few permanent markers and some cotton pillows or pillow covers, you can design your own masterpieces. But, be careful; once she sees your newfound talent, your mom may be asking you to make personalized pillows for every season!
6. Fingerprinted Frames – This DIY home décor gift is perfect for families with small children. Buying plain photo frames and allowing children or grandchildren to colorfully finger-paint their fingerprints all over them will create a personalized frame that any mother or grandmother will adore.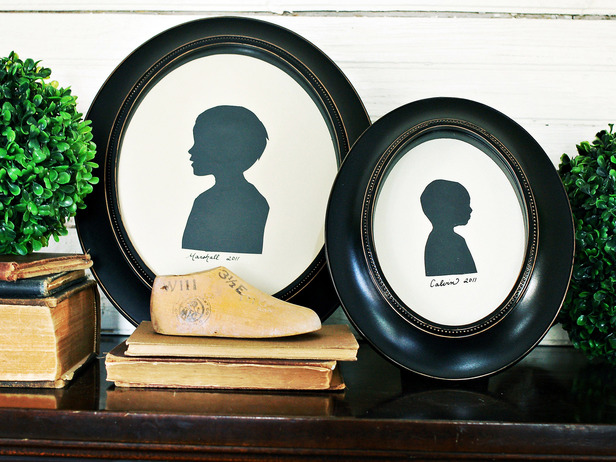 7. Framed Silhouettes – With just a little computer savvy, you can create "old-fashioned" photo silhouettes for Mom to cherish. This is another DIY home décor project that is perfect for families with small children or for older children who want to take Mom back to their younger days.
8. Colorful Kitchen Utensils – For a mom who spends most of her time in the kitchen, dipped cooking utensils are a great way to brighten her Mother's Day. Select Mom's favorite color and use dip dye to create personalized utensils out of ordinary wooden kitchen tools.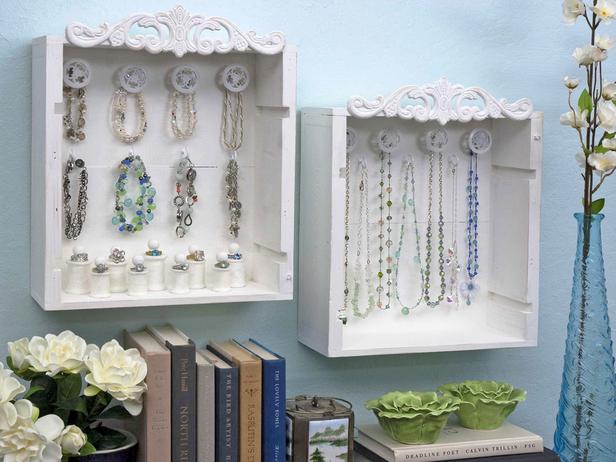 9. Wine Crate Organizers – Combine one of your (or your mom's) favorite hobbies with some DIY efforts and you can create decorative jewelry organizers from wine crates. Add a little paint and some hooks and Mom will be happy to hang her jewelry in her trendy homemade organizer. It's up to you what you do with the leftover wine!
10. DIY Wind Chimes – With some paint and terra cotta pots, plus a few knots and some glue, you can create bright, personalized wind chimes for Mom's garden. She will be sure to enjoy the sweet sounds of your creativity while she's relaxing outside.
From Berkshire Hathaway HomeServices The Preferred Realty to every mom out there, Happy Mother's Day and thank you for all you do!