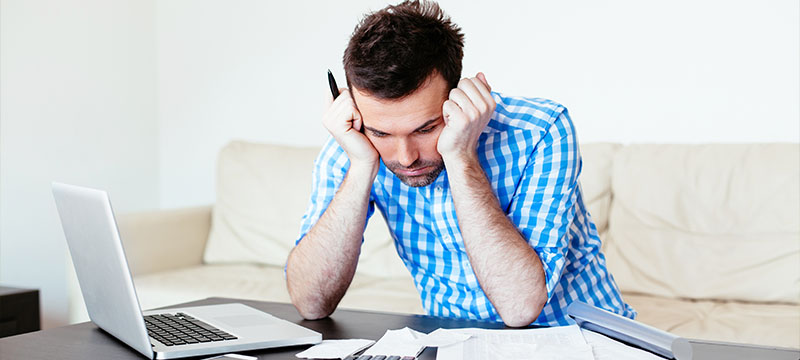 Student Loan Debt and Homeownership 101: An Intro Course to Tighter FHA Regulations
Maybe you've recently graduated from college and just started your first "real" job. Maybe you've been out of college for years and already have moved up a few rungs on the professional ladder. Despite where your post-college career has taken you, it is likely that most college grads are still sharing something in common… student loan debts.
But, what role do those student loan debts play when it comes time to think about home ownership? According to the Federal Housing Administration (FHA), student loan debts now may play a more critical role in the mortgage approval process than they ever have before.
Many college graduates have become so accustomed to paying student loan debts that they barely give them a second thought each month; however, the FHA has decided that they would like to take a deeper glance at those debts when first-time homebuyers apply for a mortgage.
In fact, the FHA has tightened their regulations regarding student loan debts so much that it may make typically attractive FHA loans seem like not such much of a go-to option for first-time buyers.
But, if you've been eyeing an FHA mortgage and are paying student loan debts, don't be discouraged! The following tighter FHA restrictions only seem to be a measure to make sure that young professionals aren't biting off more than they can chew when it comes to home-buying:
Debt-to-Income Ratio
When it comes to your debt-to-income ratio, the FHA includes your monthly student loan payment. Now, even if your student loan debts are in deferment, 2% of those loans also must be counted toward your debt to income ratio. For some lenders, the magic number when it comes to debt-to-income ratio is around 40%, which means that if your debts are more than 40% of your gross income, you're more likely to default on a mortgage. Since a percentage of student loan debt that is in deferment now will count toward debt-to-income ratio when seeking an FHA loan, it may be harder to gain approval for one.
They may be a bit stricter, but tighter FHA regulations are not all bad news! Let's face it; student loan debts don't stay in deferment forever. The FHA says they want to make sure that when those debts are out of deferment, they're not setting homeowners up for delinquency!
Gift Money
The FHA also has taken their regulations a step beyond counting student loan debt as part of a first time buyer's debt-to-income ratio. They've also tightened their regulations on gift money, which may be something first-time buyers who are paying on student loans were counting on putting toward their mortgage costs. In the past, a simple letter and canceled bank check were enough to source a mortgage applicant's gift money. Now, FHA mortgage applicants will have to share a little more of their family member's financial information. The FHA wants to see a formal statement from the gift giver's bank account, along with any explanations for recent large deposits.
If you're a young professional who is carrying student loan debt and you thought you were nearing the time for homeownership, but now feel like you've taken ten steps backward, don't give up. These rules are for FHA mortgage applicants only. Some other big-name lenders may have different, even less stringent, policies when it comes to student loans and gift monies. As always, the best rule of thumb for any home buyer who is seeking a mortgage is to search several lenders for the best rate and most affordable mortgage option.
This post is sponsored by PA Preferred Mortgage: Pennsylvania Preferred Mortgage is a full service mortgage banker and is a member of the Prosperity Home Mortgage, LLC family. Specializing in residential and refinance loans, Pennsylvania Preferred Mortgage offers a wide range of mortgage products, including fixed and adjustable rate mortgages, jumbo loans, Federal Housing Administration (FHA) and Veterans Affairs (VA) loans, and renovation financing.