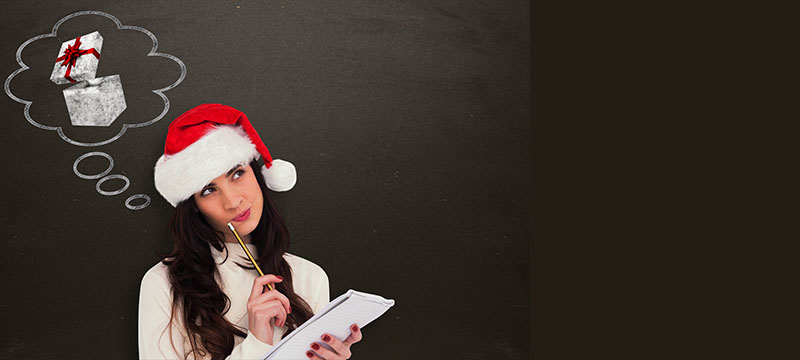 Still Got that Shopping Itch? Grab Hot Holiday Gifts for Your Home!
Since the holiday season is always full of sales, it may be the perfect time for homeowners to add their own homes to their gift-giving lists. From tech-savvy tools to trendy décor, there's bound to be a too-good-to-turn-down deal on something for your home this holiday season. We've compiled a list of a few hot holiday gift ideas for your home:
From Techy:
Wink Hub: These days, home devices keep getting smarter and smarter; but, why do they always seem so much more difficult to use? Wink Hub promises to simplify your smart devices by controlling them from the centralized Wink app. Control everything in your home from light bulbs to thermostats to garage door openers with just a few taps on your smartphone.
Amazon Echo: We've all heard of Siri, but have you met Alexa? Amazon's personal assistant comes in the form of a tower speaker. She can play you a tune, update you on the news or provide the score from last night's game. She's savvy enough to give you a hand with recipes, conversions or substitutions while cooking. Plus, she's even able to control the heat in your home. Alexa is one hot item for any home this holiday season!
Tempur-Pedic Beds: Sleep may be the last thing on your mind as you're scrambling to complete your holiday shopping, cooking, wrapping or entertaining. But, when it's time to turn in at night, you'll need to catch your z's if you want to have enough energy to finish all of those tasks. Tempur-Pedic mattresses promise a great night of sleep by adapting to a person's body for ultimate relaxation and comfort. Doesn't that just sound peaceful?
To Trendy:
Pillow Covers: Maybe you're not ready for a total technology upgrade this holiday season. But, your home surely is in need of some stylish winter throw pillows. Restoration Hardware offers silky alpaca pillow covers that can turn your ordinary throw pillows into extraordinarily trendy show pieces!
Shower Curtains: With hot holiday sales this season, giving your home a style transformation can be as easy and inexpensive as replacing your old shower curtain! You can stay in the same color scheme and select a trendy new shower curtain pattern or transform your entire bathroom by selecting an entirely new color palette… from curtains to rugs to towels and more!
Coasters: Forget coasting into the New Year. Make a simple statement in your home with a collection of cool coasters. This hot home décor item can be DIY or OIY (Order it yourself). Etsy offers a wide selection of coasters to fit any personality. There are French toast coasters, wine cork coasters, wooden palette coasters – and, as you might have imagined – everything in between! If you keep your home mostly neutral, funky coasters are a fun way to let your personality shine for all to see in 2016.
And, you thought your holiday shopping was complete!
From the entire Berkshire Hathaway HomeServices The Preferred Realty team to you and your family, warmest wishes for a happy holiday and a wonderful New Year!