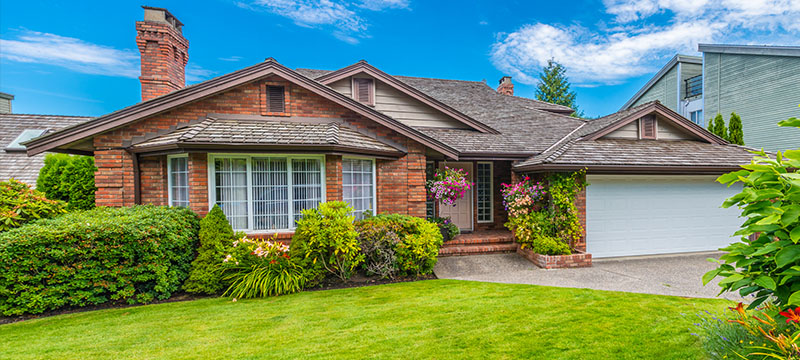 Start Planning Your Spring Curb Appeal Projects
The spring buying season is underway, and as it progresses curb appeal will emerge from its winter hibernation as a significant factor in luring potential buyers to their ideal property.
Curb appeal is often what draws buyers to a particular home. An alluring walkway, an array of colorful flowers, an inviting nighttime glow and other visually pleasing characteristics can draw more people, and subsequently increase competition for the property and raise its overall value. Curb appeal is a powerful tool homeowners can use to maximize the offers they receive. Sellers looking for home staging ideas can take advantage of curb appeal projects to make their properties appear perfect inside and out.
Exterior design trends tend to change annually, similar to their interior counterparts. Here are a few of the curb appeal projects buyers will be drawn to this spring:
1. Stick with sustainability
Sustainability is popular among homeowners and buyers, and will remain that way for some time. Luckily, it isn't all that difficult to boost curb appeal in a sustainable way. One perpetually popular curb appeal project is a well-lit walkway. When potential buyers drive by the property at night they will be enamored with the sight of it. Solar powered path lights can kick up your curb appeal in a sustainable and affordable way.
Additionally, homeowners may also want to try using sustainable materials. Walkways made with reclaimed stone or siding composed of recycled materials will appeal to buyers with sustainability on the mind.
2. Add artistic detailing
This year homebuyers will be on the hunt for artistic and unique exterior detailing. Craftsman-style accents and additions are growing more popular, and help properties stand out from other homes around them. Wood porch columns with decorative bases or colored detailing will draw potential buyers in for a closer look. Sometimes the smallest details are what make the biggest differences.
3. Buyers love low maintenance
A front yard should look lovely, but require little work. This means choosing flowers and other plants that are hardy enough to survive with minimal attention, and products that rarely, if ever, need repairs or touch ups. From gutters to gardens, there should be minimal upkeep required. Yards that look like they need to be completely renovated are more likely to turn potential buyers off before they ever step foot inside the house.
4. Steal buyers' hearts with stone and brick
This spring, stone and brick are bound to be popular materials in exterior design. Natural stone and brick have an affluent appearance that can improve the value of a home. Homeowners can even mix the two together for a unique and attractive combination.
Curb appeal goes a long way during the spring and summer buying seasons, and with the former already underway it is time for homeowners to start working on their yards.
Brought to you by HMS Home Warranty. HMS is an industry leader with over 30 years of creating success for clients and providing peace of mind for customers. To learn more click www.hmsnational.com.