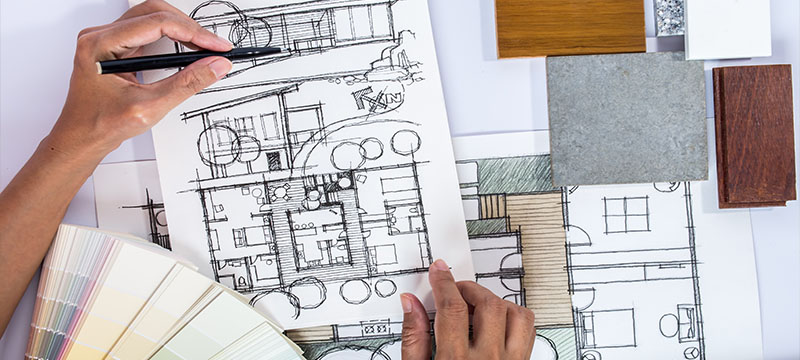 Ready to Remodel? Why You May Want to Rethink Your 2016 Home Renovations!
Did things like finishing the basement, completing your home office or upgrading a bathroom make your 2016 renovation "to do" list? If these are some of the home renovations on your resolutions list, hold those thoughts for just a moment.

When you're renovating your home, whether your overall goal is to sell it or not, don't you want to make sure that your renovation is giving you the most bang for your buck? When it comes to cost-efficiency in 2016 home renovations, it may be best to think about energy-efficiency!

Here are five home renovations that may not have made your 2016 to-do list, but they may make the most financial sense for you this year:

1. Insulating the Attic: Adding insulation to your attic doesn't sound like the most eye-catching home renovation. However, homeowners may find it a whole lot more attractive when they find out that it possibly could bring the most return on investment! Adding fiberglass insulation to your attic will prevent air from leaking in and out and that makes heating and cooling your home more efficient, which translates into monthly utility savings.
2. Replacing the Front Door: Now, this is a home renovation that is much more visible, but the reasoning behind a cost-effective front door renovation has nothing to do with looks. Don't get us wrong, the mere action of replacing the front door may give your home a fresh look; but, renovating your entry door to a steel front door will also add to your home's energy-efficiency – giving it a fresh feel! Steel front doors typically offer a tighter-fitting frame that will allow less air to escape or enter. Again, this home renovation could equal visible monthly savings when it comes to your utilities.
3. Upgrading Garage Doors: Another home renovation project that can add instant curb appeal and a little bit of energy-efficiency is a garage door replacement. With options like wood, steel and aluminum, homeowners have quite the choice when it comes to enhancing their home's façade with new garage doors. But, if this is your renovation of choice for 2016, be sure to do your research. Each type of door comes with a very different warranty and maintenance routine!
4. Accenting with Stone Veneers: Another front-street-facing home renovation that can add instant curb appeal and cost-efficiency is installing manufactured stone veneers. Stone veneers are an attractive accent to your home's current façade and they can really help your home stand out among similar neighborhood properties. So, if you're planning to list your home this year, stone veneers could be a valuable home upgrade before your sale.
5. Making Minor Kitchen Renovations: Now, onto an area where so many homeowners long for an overhaul – the kitchen. Though you may be dreaming of high-end granite countertops, custom cabinets, top-of-the-line appliances and an island work table, those pricey upgrades may not be the most cost-efficient options when it comes to renovating your kitchen. In fact, you can make moderate upgrades that will garner maximum return by replacing cabinet fronts, laminate countertops and not-so-efficient appliances. Repainting trim and walls is also a cost-effective way to give your kitchen a new look and feel.

So, while insulating your attic and updating your front entry and garage doors may not have been high up on your 2016 home renovation list, those home upgrades just may give you the most bang for your buck this year.

If you're planning to list your home and you need some help in deciding what home renovations may be the most cost-effective for you, contact a trustworthy Berkshire Hathaway HomeServices The Preferred Realty real estate agent, who will be happy to help you prepare your home for sale today!