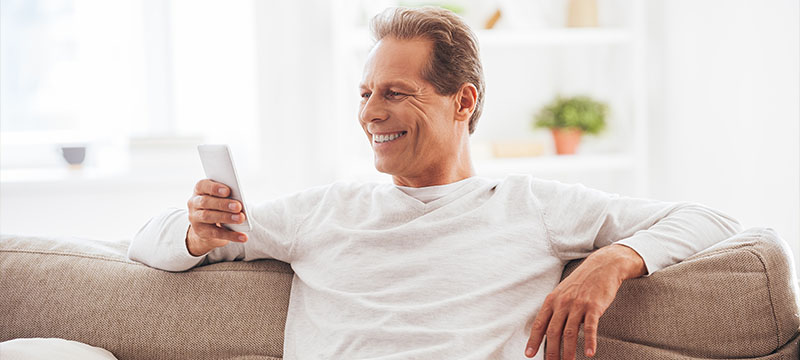 Ready… Set… Save! 10 Apps to Get You in the Money-Saving Game!
Are you planning to take the title of "proud homeowner" this year? If so, you've likely opted to huddle around and make a game plan for your overall financial picture. If you're not happy with the financial picture you're seeing right now, why not get a super start to some championship savings?

Before you rush toward big financial goals like buying a home this year, here are 10 money-saving apps that you can root for right now:

1. Mint: If you're looking for a good way to get your financial health in check with minimal effort, Mint may be the app for you. This money-tracking app will help you monitor all of your bank accounts and will even create a budget to help you stay focused on your overall goal.
2. Unsplurge: Like to visualize the items you're saving for? This app allows you to do just that and tracks your progress on the way toward reaching your goals! If seeing isn't enough to make you believe you can save, the app also offers tips on how to reach your savings goals.
3. Daily Budget: Need your savings goals made into daily events? The Daily Budget app will calculate your daily savings goal by taking your income and regular expenses into account. For instant progress toward your 2016 savings goals, download the app today and you could start to see your savings tomorrow!
4. BillTracker: One way to save some money is to never miss a credit payment, right? Say goodbye to late fees by downloading BillTracker. This app will organize of all your due dates and payment totals. If you need a reminder to pay your bills, BillTracker can push those notifications your way!
5. Expensify: Since we are in the middle of tax season, any self-employed individual may be kicking themselves for not saving all receipts from business expenses last year. Luckily for Expensify users, paper receipts are unnecessary! This app keeps a digital record of your receipts and can even read the values on them, so you'll never miss a deduction again!
6. RetailMeNot: If you like to save, but have never been one to clip coupons, RetailMeNot is able to store thousands for you. This app truly is a no-excuses way to save money while still being able to shop!
7. Groupon: Who says that saving money has to be about having no social life? The Groupon app offers easy access to deep discounts on everything from restaurants to festivals and other events. You can stay social while saving more than half on some of your favorite activities.
8. LivingSocial: This app allows you to capitalize on your social activities. Not only does Living Social offer you discounts and deals on dining, dancing and more; but, it also gives users the opportunity to earn freebies when they share their deals with friends on social media!
9. BestParking: Have you ever totaled up how much you spend on parking for work or social events? The BestParking app wants to help you eliminate unnecessary parking fees when possible, so it points users in the direction of the cheapest, closest parking around.
10. GasBuddy: You know you love that feeling you get when you find a place with cheap gas prices. The GasBuddy app makes sure you're always finding those places when you're ready to fill up your tank. It will tell you exactly where the cheapest gas is near you!

If you're looking for a hurry-up no huddle offense to help you save for something big this year, tackle your financial goals by letting technology be your team captain. Try one or more of these money-saving apps and kick off your savings right away!

This post is sponsored by PA Preferred Mortgage:
Pennsylvania Preferred Mortgage is a full service mortgage banker and is a member of the Prosperity Home Mortgage, LLC family. Specializing in residential and refinance loans, Pennsylvania Preferred Mortgage offers a wide range of mortgage products, including fixed and adjustable rate mortgages, jumbo loans, Federal Housing Administration (FHA) and Veterans Affairs (VA) loans, and renovation financing. Learn more at www.papreferredmortgage.com.