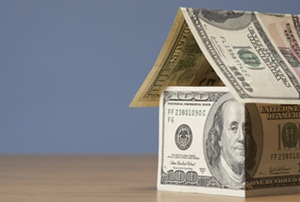 Prudential Preferred Realty Joins OwnAmerica
Pittsburgh's Prudential Preferred Realty announced today that it has joined OwnAmerica, a national web-based, resource and training organization for real estate investors and investment specialists. The affiliation allows Prudential Preferred Realty to provide educational programs and analysis tools to real estate investors during an upswing in the residential real estate market.
New Tools for Real Estate Investors
Using the Investor Center on Prudential Preferred Realty's website, real estate investors can learn how to best capitalize on quality real estate assets – many of which still can be found at low prices. The Investor Center guides new real estate investors down the right path and streamlines the process for more seasoned investors. The online Investor Center features a training course and analysis tools.
"It's a good time to invest in the Southwestern Pennsylvania real estate market, but investing in real estate is quite different than traditional home buying and selling," said Jim Saxon, chief operating officer, Prudential Preferred Realty. "It's a more complex process requiring additional levels of expertise. The Investor Center provides the resources to help today's investors profit by building a real estate portfolio for the long haul."
Rand, who also serves as CEO of OwnAmerica and host of WABC Radio's "Rand on Real Estate," said:
"We've seen too many people giving bad advice about 'getting rich quick' in real estate. In truth, real estate is a long-term, wealth-building asset. It works when you do it right. We want to show our clients how to do it right."
Prudential Preferred Realty in Southwestern Pennsylvania is part of the national Prudential network, yet is locally owned and operated. Prudential Preferred Realty's professional agents have been helping Western Pennsylvanians with their real estate challenges for generations. Visit https://www.thepreferredrealty.com or call 800-860-SOLD to learn more about how Prudential Preferred Realty's agents can help with your real estate challenges.