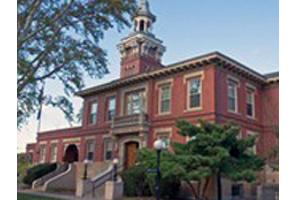 Neighborhood Guide: Sewickley Offers
Rich in history and heritage, Sewickley is a Native American word, meaning "sweet water." It's also an absolutely charming Pittsburgh suburb. But, don't be fooled by the quaint essence of this seemingly small town. Businesses and homes for sale are booming inside the one-square-mile borough.
Located just over 10 miles northwest of Pittsburgh along the Ohio River, Sewickley's vibrant business district is anchored by the Sewickley Valley Hospital and also includes an active YMCA, public library, community center and several churches – something you don't find in every small community with convenient big-city access.
There's a reason why residents say "eat, shop and live" in Sewickley. Restaurants, boutiques, salons and spas line the downtown streets while tree-lined neighborhoods embrace visitors for festivals and events like the delicious Sewickley Chocolate Walk or the many community events and cultural programming options offered by the Sweetwater Center for the Arts.
Many young families choose to call Sewickley "home" and, understandably so, considering so does one of Pennsylvania's top public school districts, Quaker Valley. There are also several private schools in Sewickley, including Sewickley Academy, St. James Catholic School and Eden Christian Academy.
Not to be outdone by Pittsburgh's recent pension for attracting feature films, Sewickley has seen its share of A-listers, too. Parts of Houseguest and The Mothman Prophecies were filmed in the area. Actors Steve Carrell, Mark Ruffalo and Channing Tatum were recently charmed by the Pittsburgh suburb while filming their upcoming movie, Foxcatcher.
Fabulous local cuisine, hard-to-find boutiques and unmatched beautiful Pittsburgh real estate… just a few reasons Sewickley residents "eat, shop and live" in their welcoming "sweet waters."