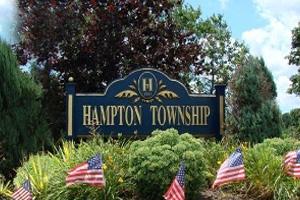 Neighborhood Guide: Escape to the Hampton's - Pittsburgh-Style
If you're looking for a home in an area with rich history and modern family values, the Pittsburgh suburbs located in Hampton Township may be ideal. Established around the time of the Revolutionary War when hunters and fur trappers first made the community their home, Hampton Township is now one of the most sought-after suburbs in all of Pittsburgh.
Less than 15 miles north of downtown Pittsburgh along Route 8, Hampton Township is designed for family-living and even has been named one of Family Circle magazine's "10 Best Towns for Families." With townhomes, starter-homes and well-established estates in communities like Allison Park and Gibsonia, it is no wonder that so many people choose to proudly call the Pittsburgh suburb "home."
Hampton Township is also the proud home of a school district that ranked as one of Newsweek's "America's Best High Schools" and consistently receives the Pennsylvania Department of Education's Achievement Recognition.
The schools also have great sports programs and so does the community. A beautiful community center houses an indoor track, state-of-the-art gym, an active outdoor pool and so much more. Outdoor enthusiasts also enjoy acres of playgrounds, trails, tennis courts, basketball courts and baseball fields, just to name a few of the available facilities.
The relaxed atmosphere in Pittsburgh's Hampton Township is just one reason the area is referred to as the "jewel of Pittsburgh's North Hills." Community members also enjoy several annual festivals, including special events at the beautiful Hartwood Acres Park and snowtubing at Wildwood Highlands Family Fun Center. Restaurants like the Tuscan Inn, Emiliano's and the Cala Lily Café keep residents and visitors happy year-round.
If pride in your community, top schools, friendly neighbors and easy access to downtown Pittsburgh are things you're looking for in your next home, Hampton Township may be your dream come true.