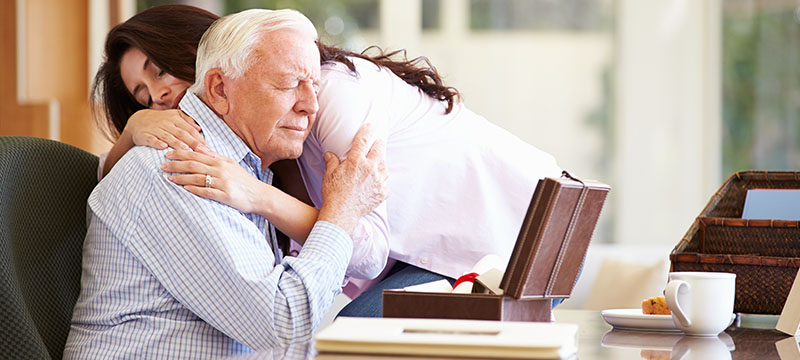 Need Some Assistance? 10 Signs it's Time for Assisted Living
For many buyers and sellers in today's real estate market, things like career changes, building a family or retirement are clear-cut reasons that it may be time to move. But, for some long-time members of the community, the need to move may not be so clear-cut or understandable.
When it is time to move into an assisted living community, many families can face hard realities and decisions that may leave everyone feeling a little emotional, confused and even on-edge. But, often times, there are visible signs that it is time for some assistance.
If you're having a difficulty deciding if you or a loved one should move into an assisted living community, here are 10 signs that it may be time:
Physical Appearance – The way one is able to take care of themselves could be an indicator of their need for some assistance. From missing regular beauty appointments or failing to routinely shave to sudden weight gain or weight loss, a person's appearance can be a tell-tale sign that they may be in need of some help.

Mobility – Being able to go up and down stairs; driving a car; even, cooking a meal… they're all daily activities that should be easy for a person to complete. If someone you know is finding these tasks difficult or even impossible, an assisted living community may be the answer they're seeking.

Household Maintenance – If going up and down the stairs is difficult, imagine how difficult routine cleaning and maintenance tasks may be. If you suspect a loved one is in need of some assistance, check their home for tidiness. Dirty dishes, unkempt bathrooms or other disorder may be a signal that they need help.

Unopened Mail – Taking that general tidiness one step further, we all know that nobody likes to open junk mail; but, if you notice stacks of unopened letters or bills in your loved one's home, it could be a sign that they're unable to manage their financial responsibilities. It could be time to consider assisted living options.

Neglected Plants or Animals– A beloved pet or previously thriving garden that seems to need a little love or attention could be a sign that a person is need of assisted living. Sadly, plants and animals that aren't receiving proper care are a sure sign that someone is unable to complete even their most favorite hobbies.

Social interaction – Speaking of favorite hobbies, if you know someone who has always enjoyed an active social life, but recently has spent more time at home, they may be feeling less than up to their normal activities. In fact, avoiding social interaction also can be a sign of depression and assisted living communities provide necessary social interaction to keep residents involved, engaged and content.

Memory Issues – We all know that family member who goes through three or four children's names before getting to ours… heck, we may even be that person. But, we're not just talking about being forgetful, here. If you know a loved one who often forgets what they were doing or tells the same story every few minutes, the need for assisted living may be in order.

Recent Accidents or Falls – We've all seen those commercials where an elderly person has fallen and cannot get up. But, safety is a very serious matter and should be at the forefront of our loved ones' care. If you or a loved one has recently experienced a fall or other accident, an assisted living community may be a great place to find additional safety options.

Chronic Conditions – Of course, as hard as they may be to witness, deteriorating health conditions are a sure sign that assisted living care may be necessary. Though, at a glance, some health conditions may seem manageable, a person in need of living assistance may not be able to do routine health maintenance tasks for themselves.

Personal Exhaustion – If you're a caretaker, this is a sign that you may be feeling yourself. When helping out elderly loved ones, there may come a time when you feel like the care you're providing is simply not enough. Though it may be difficult, it is important not to ignore your own personal health in this instance.
Whether you or a loved one is exhibiting one or a few of these signs, there are many assisted living communities that provide excellent care, companionship and housing options. If you think it's time to look at assisted living communities, contact an experienced Berkshire Hathaway HomeServices The Preferred Realty agent for help today.