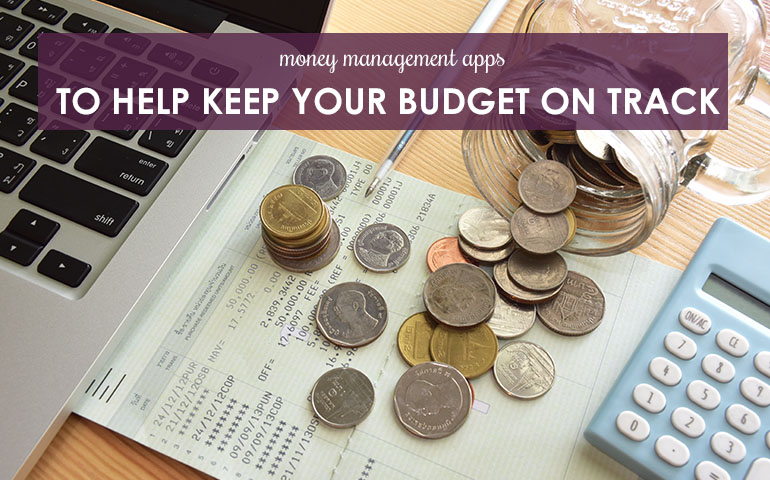 Money Management Apps To Help Keep Your Budget on Track
Sticking to a budget and keeping track of your finances is key to money management. Keeping track of all your finances in one place will make your life a lot easier. Luckily, there are so many apps available to download that will help you organize your finances.
Mint is a great app to manage all your finances in one place. You are easily able to connect all of your credit cards and track your spending versus how much you make in a month. Mint also has a great budget feature that allows you to categorize your spending and set monthly goals and take a look at your investments! You can also add any debts you might have and it'll tell you an expected pay off date.
Acorns is a great app if you want to manage your investments. This app connects to your bank accounts and takes the spare change by rounding up to the nearest dollar to invest, building up your portfolio over time. Users can also manually set up one-time investments and recurring investments. Acorns is available on both iPhone and Android.
Envelope budgeting is a style of budgeting where you literally put cash in envelopes at the start of the month, and you can spend until your envelopes are empty. Mvelopes takes that experience online, offering users digital envelopes to store their spending money each month.
PocketGuard is an all-in-one bank account tracking and budget management app that shows you how much you've got in your accounts, as well as how much you can afford to spend for the day. PocketGuard automatically sorts your purchases, subscriptions, and bill payments, and factors in your previous spending factors to provide you an estimate as to how much you can safely spend from your accounts without going into the red. This app is available on iPhone and Android.
Wally is a free expense tracker that allows users to sign in with their email address, and can then set a savings target and daily budget, log expenses and income, track expenses over time, set reminders for bills and more, all presented in a timeline feed or in a calendar.
Honeyfi is a great app for couples! You can quickly set up a household budget as well as link your individual and household accounts to the app so that you can view all your expenses together. You can tag transactions, add comments, create categories, and have the app automatically recommend a budget and share financial insights that can help you and your partner manage your expenses and plan out your finances together.
Managing your finances is really important whether you are trying to save money for a new home or your savings funds! With these apps, you can easily manage your budget from the palm of your hand.