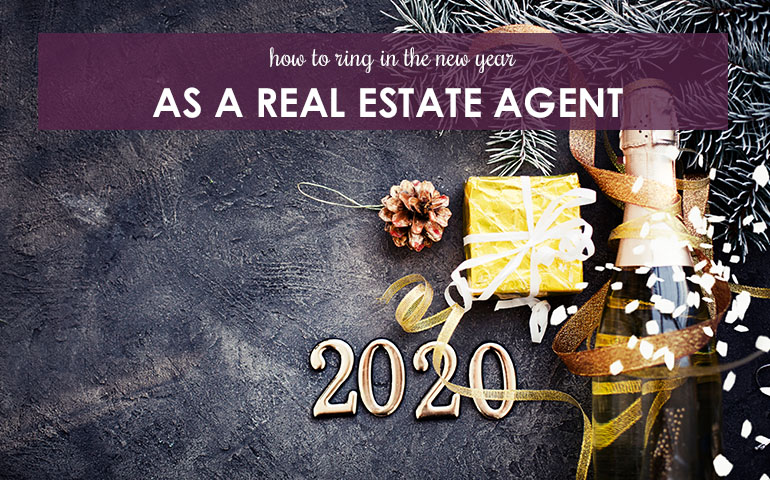 How to Ring in the New Year as a Real Estate Agent
The holiday season is nearly over, and the new year is about to begin. Now is the perfect time to set goals for the new year. With a fresh start, make this year your best yet with these helpful tips on goal setting!
Set Goals
Setting goals for your personal and professional life are a great way to ring in the new year. Resolutions that aren't written down are destined to fail quickly. So write them out, and not just anywhere. Keep your list of New Year's goals in a place where you will see them regularly, so you can review your progress and recommit on a consistent basis. Tape your goals to your bathroom mirror where you'll see them first and last thing every day or take a photo of your resolutions and post them as your computer screensaver or as your smartphone wallpaper.
Stay Organized
There are a lot of components that go into a home sale or purchase. Without a doubt, for any agent to find success, they have got to be organized! When you're scheduling showings, booking open houses, meeting and responding to clients, plus negotiating offers and heading to closings, organization is vital!
Be Realistic
While it would be great to lose 30 pounds, get out of debt, and get a new job that pays twice your salary in the coming New Year, you do want to make sure that any resolutions you set are ones you can accomplish in twelve months. So instead of setting a huge goal that involves lots of steps, work on framing your resolutions as smaller goals that can be accomplished reasonably.
Follow Up
Following up on your goals you set is important to maintaining them. Every year people set goals, but they don't necessarily commit to them. Achieving goals requires action. That starts with making a plan to reach your goals. Once you have your plan, you need to commit to working it every day. A good idea is to create a tracking system that will give you the feeling of accomplishment as each task or milestone is completed. Tracking allows you to see your growth as well as pinpoint areas that are stalling.
This year when setting goals, be sure to follow these steps. Holding yourself accountable for your New Years Resolutions will ensure that you have your best year yet!