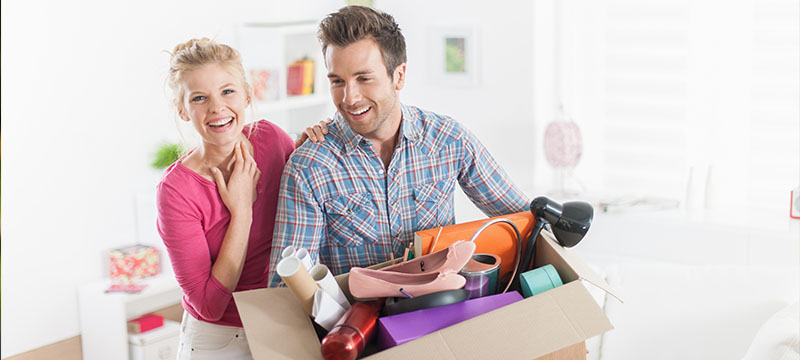 Home Owners, Simplify Your Life with These 10 Tips!
You've heard all the hype that goes along with buying a new home and if you've recently bought one, you've probably experienced that excitement, too. But, once you're settled in, home ownership can be tough! After all, it comes with quite a bit of maintenance, cleaning and up-keep - and we're not even talking about any renovations, remodeling or other DIY projects that many home owners decide to tackle – sometimes before they even finish unpacking!
If only there was a way to make home ownership just a bit simpler! You know, so you could actually enjoy that home you spent so much time searching for! Well, home owners, you're in luck. This week is deemed National Simplify Your Life Week, so we've compiled a list of not one, but 10 ways to make owning a home a bit simpler.
Grab a cup of coffee, sit down and soak in these 10 tips for simplifying life around your home… we promise it will only take a few minutes of your valuable time:
1. Simply, Say "No!" One sure way to simplify your life is to just say "no" to taking on more projects around the house. You've got to know when your plate is full and when it is, whether you're talking to yourself, your spouse, a family member or friend, speaking that one little word may save you a whole lot of stress.
2. Tackle One Task at a Time. To make sure that your plate doesn't runneth over with tasks, do just one home project or cleaning duty at a time. You can move on to the next project once the first one is complete.
3. Prepare Before You Dare. As you're getting ready to take on tasks around your home, give yourself a good head start by gathering needed tools and supplies before you begin. That way, you won't be scrambling for something you need midway through your project.
4. Delegate Cleaning/Maintenance Tasks. Everything is easier when you've got help, right? So, instead of tackling those home ownership tasks by yourself, delegate the cleaning and maintenance duties to your family members. With everyone chipping in, things are sure to go more simply!
5. Remove Clutter. This isn't only a tip for home owners that are trying to sell their homes, but every home owner could stand to get rid of a little clutter in their homes. Just think of how much simpler owning and maintaining your home could be if you had a few less cumbersome items to take care of!
6. Get on a Schedule. Organization could be the biggest key to making things simpler around your home. Don't overburden yourself by doing every home cleaning and maintenance task at once. Make a chart and assign yourself one or two tasks per day. Follow your schedule week after week to keep things flowing simply and smoothly.
7. Create Lists. Another organizational tip that will surely make owning your home simpler is to make lists - for everything. Keep track of your tools or other items, what you need to buy and what tasks you need to accomplish by making lists. Cross things off your lists as soon as you complete them. The sense of accomplishment will be simply… invigorating!
8. Do Routine Maintenance. Believe any home owner who has let their maintenance schedule slide only to face major repairs down the road. Performing routine cleaning and care on your home's major systems will ensure you don't face costly and complicated repairs in the future due to a lackadaisical attitude right now.
9. Embrace Technology. Though some home owners may think that technology only complicates things, more and more we're finding that there truly is an app for everything. Home ownership includes everything from budgeting to barbequing and yes, there apps to help with those tasks and everything in between!
10. Get Enough Sleep. Don't think there are enough hours in a day to get everything done? It may feel that way and it may sound like an unconventional tip for simplifying things around your home, but you may be amazed at what you can accomplish by getting a little more sleep each night.
You may not believe that adding 10 tasks may make owning your home simpler, but adapting these tips may just give you the sense of simplicity you're seeking. And, what better time to try them out than National Simplify Your Life Week?