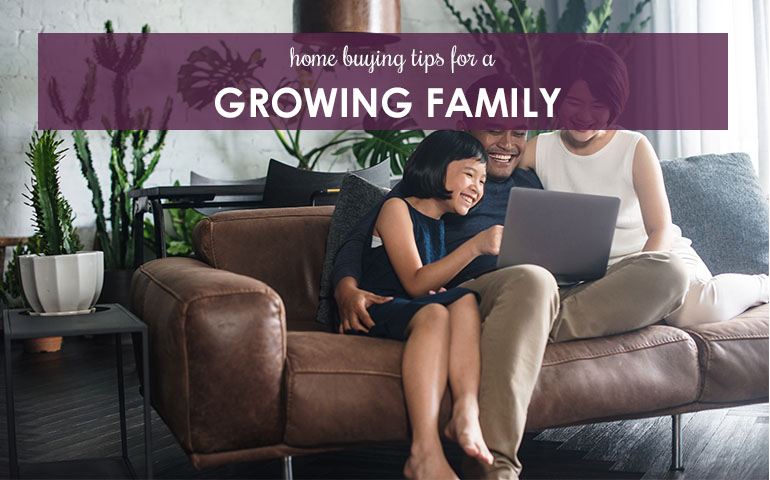 Home Buying Tips For A Growing Family
The prospect of buying a new home can be fun and exciting. It can also be a bit nerve-wracking, given that you want to get it just right. How do you know that the house you fall in love with is the house? How can you be sure that you will be happy with your choice years down the road? With a growing family in mind, most homeowners worry about finding the perfect family home. Before you start your search, be sure to ask yourself these four questions.
Does the Floor Plan Fit My Family?
When looking for a new home to fit your growing family, it is very important to consider all aspects of what you will be using your home for. Do you have a lot of overnight guests? Will you require a home office? Do you want more children? All of these are questions that you should ask yourself when beginning to search for a home. If you dream of each of your kids having a bedroom of their own, now is the time to call it a priority, but if only two baths are ideal given the size of your family, make sure your Realtor knows. Communication is key when it comes to getting everything you want in a home. Informing your realtor of all your needs will ensure an easy and more efficient home buying process.
Am I Familiar With The Neighborhood?
For a lot of families, the neighborhood can be a selling point of their home. Be sure to consider what kind of neighborhood you dream of living in. Would you love a pool? Do you want to be close to your neighbors? Is there a playground nearby? These are all questions realtors get about neighborhoods every day. Deciding what is important to you will help you find your dream home!
Am I Satisfied with the School District?
Researching the school district in your neighborhood is important to do before sending your kids off for their first day. Do you like public school, or will you be sending them to a private school? Make sure you know enough about the school, but don't stop there. Find out whether your kids would have access to a school bus and how long the ride takes.
How is the Yard?
For a lot of growing families, the outdoor living area is just as important as the indoor space. If you plan to entertain or build a play area for your kids, it is a good idea to consider the size of the yard when purchasing a home. If you want a large yard, consider the upkeep. Do you have time to mow the yard weekly? Are you okay with raking the leaves in the fall? Will you have to hire a landscaper? All of these are factors to consider. When it comes down to it, you need to decide if a large space or easy upkeep is more important to your growing family.
Upsizing your family and your home are reasons to celebrate. Make sure you're prepared by knowing what you are looking for as much as possible. Discussing your needs for your growing family with your realtor is a great start. If you need any help reach out to someone on the Berkshire Hathaway HomeServices Northwood Realty team to begin your search!