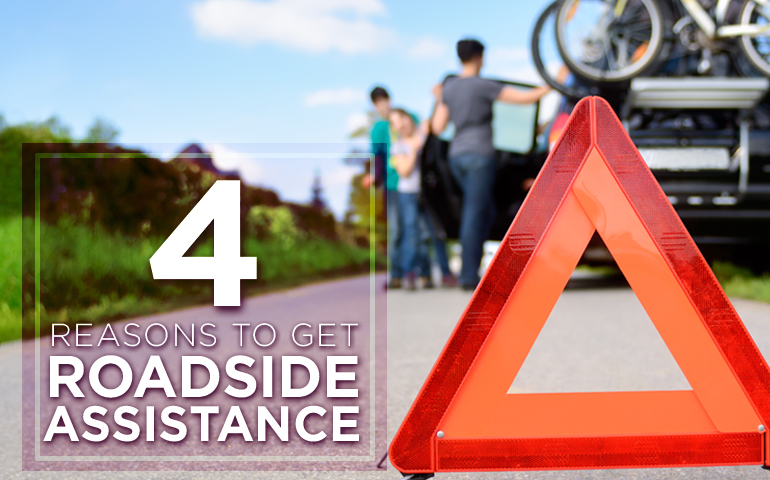 Four Reasons to Consider Getting Roadside Assistance
No one wants to be stuck on the side of the road for any reason, especially from car trouble. Even if you feel prepared for a number of potential problems on the road — like a flat tire or dead battery — knowing that there's a provider you can contact 24/7 in an emergency could give you some additional peace of mind. Below, we are diving into the reasons you should consider getting roadside assistance coverage.
Road Conditions
Pennsylvania is notorious for potholes. One wrong bump and you could have a flat tire. In this situation, roadside assistance is a great thing to have for your safety. Even if you know how to change a tire, it is very dangerous to be outside of your car on a busy highway or road. This is when you should call your roadside assistance team.
Commute Change
You have just accepted a new job or recently moved and your commute has changed. It might be a good idea to consider roadside assistance if you have a longer commute, you drive on back roads, or have less than ideal road conditions.
Sending a Child to College
Sending your child to college can be scary for most parents especially if they are going away far from home. If your child is taking a car to school, you should consider purchasing them roadside assistance in case of emergencies. From locking keys into their car to a dead battery, roadside assistance will give you peace of mind knowing that your child is taken care of. The best part is coverage is nationwide so matter where your child is they will be covered.
Pittsburgh Weather
Rain, snow, heat, you name it. The weather conditions in Pennsylvania are unpredictable and that means that hazardous driving conditions can happen. If you find yourself in a fender bender or your car battery dies from the cold, rest assured that roadside assistance can help you.
You may not need roadside assistance all the time, but when you do you will be thankful you have it.
Have you heard about our New Neighbor Program? Berkshire Hathaway HomeServices The Preferred Realty can offer its clients exclusive discounts from area vendors, including AAA Roadside Assistance, through our New Neighbor Program. Want to know more? Ask your real estate agent for more information!
Berkshire Hathaway HomeServices does not endorse any of the products or vendors referenced on this material. Any mention of vendors, products, or services are for informational purposes only.