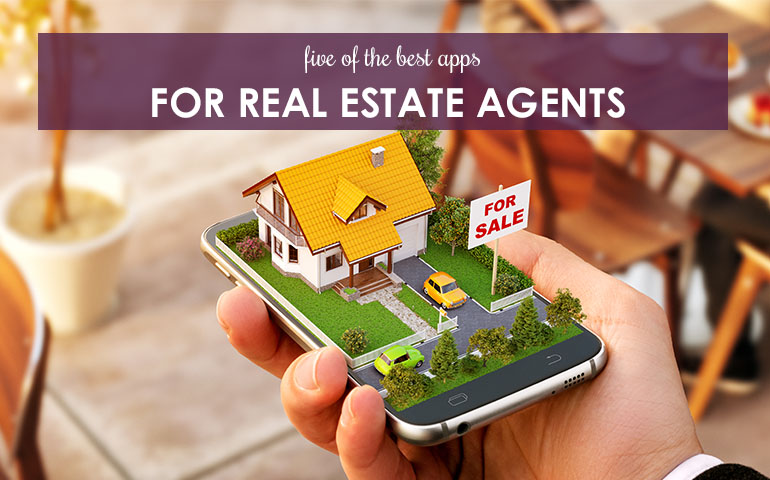 Five of The Best Apps for Real Estate Agents
As a real estate agent, you're always on the go, meeting new clients, viewing properties and signing contracts. Time is of the essence and having the right information available when you need it can mean the difference between signing a contract and losing a valuable customer. All of these apps below are great for real estate agents to use and make life a little easier!

Docusign
If you hate flipping through long contracts and like to use your mobile device, this is the app for you! Getting signatures from clients or partners is no longer a hassle with DocuSign – sign documents on the go with this completely free real estate mobile app. DocuSign is available on iPhone and Android.
Evernote
Evernote is one of the most popular real estate apps on the market today – it can help you keep track of outlines, notes, and lists. You can access any notes from any device. This is perfect for agents on the go who like to take notes during showings! If you have a lot of notes in your Evernote, you can use the search tool to look through them based on specific keywords. Evernote is available on iPhone and Android.

Dropbox
DropBox is the best tool to manage multiple files in a cloud-based system. If you're running a team of realtors, DropBox is the best way to keep all your files within easy reach. All files get synced instantly when edited, across all connected devices. Sending large files is also possible with DropBox, making collaboration between team members much easier. DropBox is available on iPhone as well as Android.

Roomscan
Forget your tape measure? No worries! With Roomscan you can easily measure spaces with your iPhone. This augmented reality app uses a laser to take measurements of your floorplan. You can then export them into a file to give to your client! RoomScan is currently only available on iPhone.

Trello
If you are on a team, this is the app for you! Trello lets you and anyone you're working with stay organized and collaborate on long term projects. In order to track projects, Trello lets you create "cards" that you can share with your partners or team and edit, move, and update them as you hit your goals. It's great for blog publishing, social media, graphic design projects, or even deal tracking for smaller teams. Trello is available on iPhone, Android and desktop.
When it comes to thriving in the busy real estate industry, embrace the technology that is tailored to help you. A simple download from the app store is all you will need to be more time-efficient and more organized with clients!