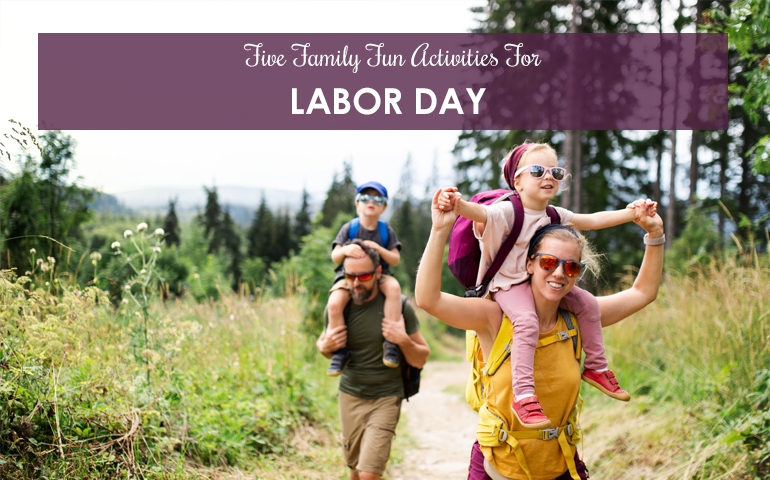 Five Family Fun Activities For Labor Day
Labor Day weekend is just around the corner! You may be wondering what you and your family can do to celebrate some extra time off. If you're planning on spending the long weekend with your family, we've put together a few fun activities the entire family will be sure to love.
Backyard Games
A long weekend is the perfect time to get active with your family! Set up some backyard games and create a tournament for your family to compete in during the day. Whether it's a game of Cornhole or Kan-Jam, you can enjoy a fun day of games with your family. If you need game recommendations check out our old blog post here!
Go On A Hike
A scenic walk with your family is the perfect way to celebrate the long Labor Day weekend. Check out some local trails or plan a short road trip to Ohiopyle or McConnells Mill. Be sure to bring drinks and snacks for a picnic after your hike!
Complete DIY Projects
Maybe you've had a few DIY projects saved on your Pinboard for some time now. With the long weekend ahead of you, now may be the perfect time to tackle a few of those projects. If you want the whole family involved, look through different DIY project boards for ideas everyone can help with.
Go Swimming
Unfortunately, Labor Day weekend indicates summer is coming to an end soon. Take advantage of the warm weather and sun while you still can and head to your nearest pool or lake for a swim.
Relax
If you and your family are always on the go, it may be nice to have a relaxing weekend at home. Sometimes the perfect recipe for a long weekend is to do absolutely nothing. We know kids need some entertainment, but try to find relaxing activities you can do together like watching a movie, reading a book, stargazing, painting, etc. With how hectic life can be for many, a weekend without a schedule or plan can be the perfect time to unwind and recharge your battery.
As we all know, Labor Day marks the unofficial beginning of fall and the end of summer. Saying goodbye to the carefree days of July and August can be hard but Labor Day doesn't have to signal the end of fun. We hope this Labor Day weekend gives you and your family the excuse to have a little extra fun!