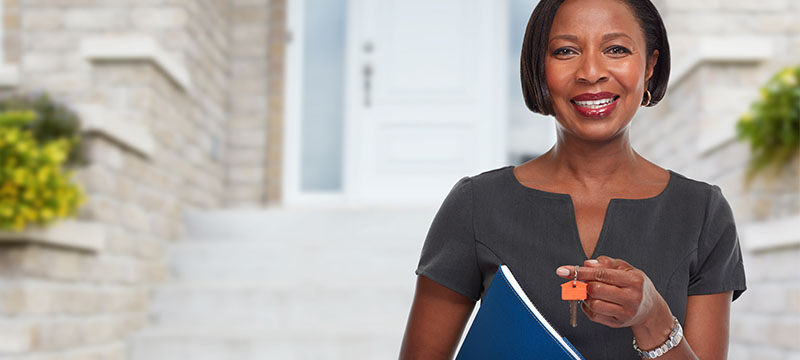 Eight Traits that Signal Real Estate Success!
We recently offered people who are planning to buy a home this year a little advice on what they can do to prepare for that big purchase. High-ranking on that list was searching for and interviewing potential real estate agents.
But, if you're a first-time homebuyer or simply a homeowner who hasn't bought or sold a home in quite some time, how do you even know what you should be looking for – or asking of – potential real estate agents?
Here are eight stand-out qualities that successful real estate agents should have:
1. Honesty: Whether your real estate agent is giving you feedback on a possible offer, home-staging ideas, their own sales record or simply their knowledge of a certain neighborhood or region, it is imperative that they are honest with you. How will you know if an agent is honest? Take referrals from family members or friends and talk with an agent's former clients.
2. Negotiation Skills: When you're buying a home, you want the most for your dollar; when you're selling, you want to get the most for your home. An agent with top-notch negotiating skills can help you get both! Sure, you'll give your agent an initial offer or selling price, but one great thing about having a real estate agent is that they will go to bat for you when anyone counters you. Again, talking to an agent's former clients will give you a great idea of their negotiating skills.
3. Personality: Parts of the real estate process can be long, tiring and even frustrating. An agent with an all-star personality can easily combat those trying times, just by being themselves! You won't need former client feedback to shed light on an agent's personality. You'll get a good feel for a friendly, personable agent from the get-go.
4. Communication Skills: When you are buying or selling a home, you'll want a lot of updates throughout the process. A successful real estate agent understands this and clearly communicates details and updates with you regularly, via email, phone, face-to-face communication or even through a text message. After all, agents are lifelines for buyers and sellers all the way to closing!
5. Local Market Knowledge: Having the required education and credentials is one thing; but, having a handle on the local real estate market is an entirely different quality that sets good real estate agents apart from great ones. An agent with vast local market knowledge will help sellers set the right price and buyers find the right home – fast. Talking to an agent or reviewing their listings will help you determine how versed they are in a specific market.
6. Marketing Skills: Today's real estate market requires successful agents to utilize several forms of marketing, including everything from the traditional sign in the yard to social media! And, that's not even all of it! Successful real estate agents also know that professional listing photos and complete, detailed home descriptions are keys to bringing buyers to a home! Want to make sure your agent has great marketing skills? Check out a few of their listings!
7. Tech-Savvy: Because today's real estate market demands fluid communication, digital advertising and up-to-the minute updates, successful real estate agents need to be a bit tech-savvy. Frankly, posting online listings, adding open houses to social media sites and texting clients just requires using a bit of today's technology!
8. Organization: If you haven't already gathered, there are a lot of components that go into a home sale or purchase. Without a doubt, for any agent to find success, they have got to be organized! When you're scheduling showings, booking open houses, meeting and responding to clients, plus negotiating offers and heading to closings, organization is vital!
Now that you know what to look for in a successful real estate agent, is it time to find the right one to help you buy or sell your next home? Look for these eight great qualities and more in a successful professional Berkshire Hathaway HomeServices The Preferred Realty real estate agent today!