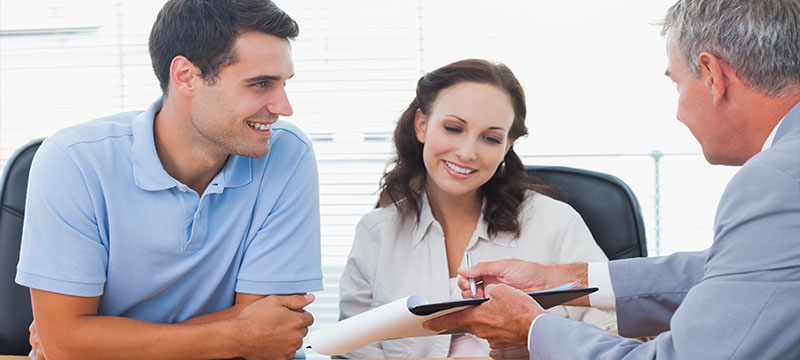 Don't Understand an HOA? Here's Some H-E-L-P!
Any homebuyer who has been browsing potential homes in planned single-family-home communities, condominiums or townhomes has likely come across three little letters that have brought on a bit of confusion – H-O-A. They may not take up much space on this page, but those three little letters could play a huge role in a buyer's home purchase decision.

So, what is an HOA?
HOA stands for homeowner association and it is a governing body that is typically formed by a community's developer during the home sale process. Eventually, when a developer sells enough homes in a given community, they turn the HOA over to the actual homeowners. Homebuyers who are looking for homes in a community that has an HOA are obligated to be a part of that association as participation in an HOA is not voluntary.

What does an HOA do?
HOAs are put in place to manage and maintain a community's common areas and amenities with an overall goal of improving residents' quality of life and protecting property values. In doing so, an HOA enforces rules, conditions and restrictions on various aspects of community living, including (but, not limited to):
- Paint colors
- Lawn care
- Landscaping options
- Fencing types and heights
- Swimming pools
- Fitness rooms
- Playgrounds
- Trash removal
- Cable packages
- Security gates

While these things may be commonly included in a community's HOA, they are not standard. Instead, each HOA has its own set of bylaws, which thoroughly detail how the association functions. If a homeowner has the urge to go against any of their community's rules or restrictions, they must seek HOA approval for their desired variance or they may face penalties. Again, the approval process and any penalties would be outlined in HOA bylaws.

What does an HOA cost?
Just like no HOA is exactly the same, HOA fees also vary across the board. Since, different HOAs maintain different amenities and manage different things, their fees are often dependent upon what all is included. Realistically, they could range anywhere from under $100 to a few hundred dollars each month.

Part of those monthly HOA fees are reserved for community repairs. Because a community's repair and maintenance needs may change over time, it is possible that HOA fees also can rise or fall while a person is living a particular community. The process for changing HOA fees also should be listed in the HOA bylaws.

Who gets involved in an HOA?
By default, buying a home in a community that carries an HOA makes a homeowner a part of the HOA. However, they are able to choose just how involved they would like to be. HOAs hold regular meetings that all residents are encouraged to attend. They also are able to run for office within their HOA. So, if a resident is not happy with their HOA, they have the power (and the right) to make changes.

The bottom line when it comes to purchasing a home in a community with an HOA is to be in the know. Buyers should educate themselves on what the HOA includes, how much it governs, what the monthly fees are and what rights they have to get involved.
If you've come across the three little letters H-O-A in your home search and you need some H-E-L-P in determining just how they work, contact an experienced Berkshire Hathaway HomeServices The Preferred Realty agent for help in understanding HOAs today!