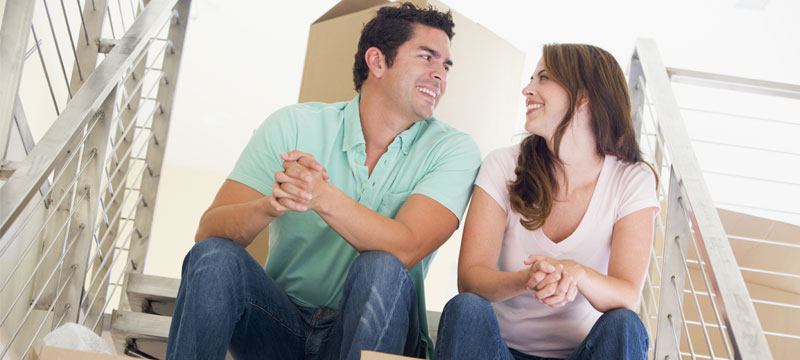 Real-life Home-buying Lessons for First-time Buyers
The home-buying process is not always easy and for first-time buyers, it can be downright difficult. Recently, we polled a few Pittsburgh area homeowners to get their perspectives on that daunting, yet doubly rewarding, first-time home-buying process. Today, we're sharing a few real-life lessons that regional home owners shared with us.
Prospective first-time home buyers, sit down, relax and listen! Remember, these home owners were once in your shoes and here's what they wish they would have known before they bought their first homes:
Know Your Budget and Account for Some Extras
"Have realistic expectations, and browse around online to understand what you can get for your price range. I think everyone starts out with a wish list miles long. But, if you've got an attached two-car garage and central air on that list, you can almost forget about looking in some places at a typical first-time home buyer's budget. Do your homework ahead of time to avoid disappointment and frustration later in the process…
"… It's great to find a house with character and charm, but consider how much work and money those features may cost you in the long run. 100-year homes are often awesome, but not always very efficient to heat and/or maintain. It's easy to get swept up in what seems to be the perfect house at face value, but there could be tons of hidden costs to live there comfortably…
"… Be prepared to take on at least some minor projects before moving in. Repaint, rip down wallpaper, replace flooring, etc. We're actually regretting not replacing the carpeting in our upstairs when we moved in and the house was EMPTY. Now, we're having it replaced and have to move EVERYTHING in order to do so. Such a nightmare. So, I guess this is a twofold suggestion... don't buy a house at the max of your budget, and plan to spend a few thousand (and some elbow grease!) to do some initial projects you'd want to do in the next few years anyway." – Stef & Mark, Kennedy Township
Get a (Good) Home Inspector and Listen to Them
"I bought a house in Verona and used my ex-wife's family friend as a home inspector. He was a nice guy, but missed so much… [When] I went to sell the house, a squirrel charged down my chimney and terrorized the buyers. Plus, the addition started to settle away from the house. It was awful. My advice is to get the most [thorough] home inspector." – Jon, Verona
"Walk around with [your home inspector] and ask lots of questions. If they say something is a concern, make sure they investigate thoroughly and determine how much of a concern it actually is, and when it will likely need to be addressed. Maybe we were overwhelmed by the process, but our home inspector said he had concerns about the roof, based on the condition of the interior from the attic. He said he didn't want to walk on the roof to check it out further, afraid he might fall through. In hindsight, we should have asked him to walk on the roof… We could have had the sellers add a concession for the replacement of the roof. But instead, we basically said 'yikes and okay.' We replaced the roof on our dime less than two years after moving in." – Stef & Mark, Kennedy Township
Don't Overlook Your Commute
"Consider how important it is for you to travel outside of your neighborhood. When we started looking, we were sure we wanted to be in the South Hills. Once we actually started driving to see some houses we were interested in, we realized it would take 20 minutes or so to get to a highway if we needed to go anywhere outside that area. We ended up in Kennedy Township, which is perfect. Five minutes from Interstate 79 and 15-20 minutes to/from downtown! – Stef & Mark, Kennedy Township
Don't Lose a Home You Love Over Indecision
"We bought our first home in Ross Township… and the thing that really struck me was how quickly homes in the North Hills go under contract. We were looking in Ross and McCandless [Townships], and multiple times, we found a home we liked, talked about it for a day or two, then found out it was under contract with someone else. The home we ended up buying literally went under contract while we were looking at it the first time. Thankfully, that deal fell through a few days later!" – Josh & Kelly, Ross Township
Keep Your Emotions in Check – You Will Find the Right Home!
"I think this is hard, but… try to not become emotionally attached to every home you see. I know Paul was exhausted by my immediate 'love' of every house we viewed and then the crushing disappointment when they didn't accept our offer. I cried so many times! In the end, we found an adorable little house on a great lot and it was meant to be! So, don't stress over every property you see. The perfect one will come along! – Jenny & Paul, Avalon Heights
Well, we couldn't have said it better ourselves! Special thanks to the Pittsburgh buyers who shared their first-time home-buying experiences with us! Here's hoping their wisdom makes a difference for prospective first-time home buyers who are beginning their home-buying processes for Pittsburgh real estate today!