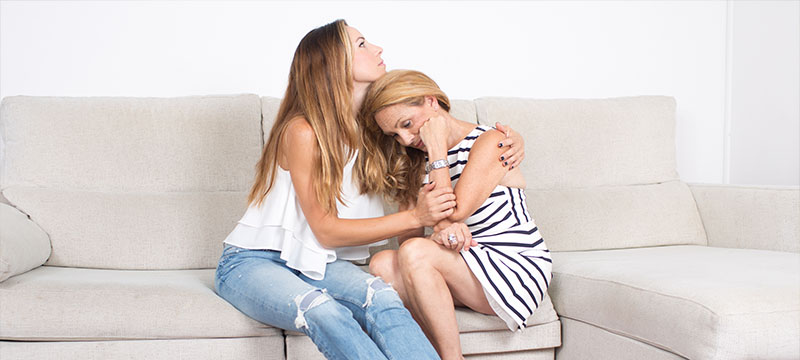 Don't Let Your Emotions Ruin Your Home Sale - 3 Tips to Help Sellers Disconnect
Recently, we talked about the physical things you can and cannot remove from a home when you're putting it up for sale. But, what about the emotional things? How do you detach those memories and feelings that you've acquired for your home when you're packing away your belongings and moving to start over in another home?
Maybe this was your first home.
Maybe you started your family in this home.
Maybe you've customized this home just the way you want it.
Whatever the reasons may be, it can be easy to become emotionally attached to a home. Unfortunately, that also can make the selling process even harder than it already may be. What can sellers do to detach their feelings from interfering with their home sale?
Here are three tips for emotionally disconnecting yourself from the home you're selling:

See the home as a marketable product. You don't have to forget all of the good things about the home you're trying to sell, but you can channel all of those great home memories into motivation! If you're able to view the home you need to sell as a product and not personal property, those memories may help you showcase the home in the best light possible. Be sure to share every customization or asset of your home with your real estate agent, so that those highlights can be portrayed properly to prospective buyers. If you're having a hard time viewing your home as a product, try to think of your next property as "home" during the sales process. After all, you'll be able to create new memories in your new home, too.

Remove personal items from the home. If you've already entered the home sale process, you've probably been advised to remove things like family photos or other personal items from your home. Not only is this a good way to give prospective buyers the opportunity to envision themselves in the home; but, it is also a great way to begin detaching the emotional connection you may feel toward the home. You can store those personal items away during the sales process or move them into your new home to begin making an emotional connection there.

Resist the urge to interact with prospective buyers. For some sellers, this may be the hardest tip to stick with. Because sellers often feel an emotional attachment to their homes, they may think that they are the very best person for prospective buyers to talk with. However, that can be quite detrimental to the home sale and to the seller in general. Sure, a seller may be able to highlight what they feel are their home's best features; but, prospective buyers may not see it that way. They also may be more than vocal about letting a seller know that. If a seller is already feeling emotional about leaving their home, the last thing they'll want to hear are negative comments about some of their favorite aspects of the home. That is why it is a good idea to resist any urge to meet with prospective buyers during the home sale process. Leave those conversations to your real estate agent.
From listing a home to packing boxes and going through all the parts of the closing process, selling a home can be an emotional event. And, that's not even considering any attachment the seller may feel toward the home they're trying to sell. When you compound all of that emotion, you may be in for a stressful home sale process.
For more help with emotionally disconnecting from a home you are selling, contact a trusted Berkshire Hathaway HomeServices The Preferred Realty agent today.