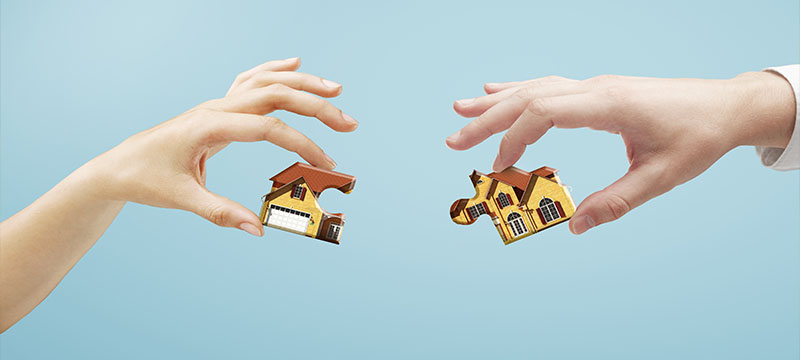 D-I-Why You Should Never Buy or Sell a Home on Your Own!
In today's world, it is more and more popular to take the DIY route… from watching a YouTube video to learn how to change the oil in your car to checking out the latest Pinterest trends to make your own home décor. In some cases, it is more cost-effective and practical to just do-it-yourself… not to mention that sense of personal satisfaction that accompanies completing an out-of-your-comfort-zone task all on your own.
But, does that DIY concept hold true when it comes to buying or selling a home? Is it possible to complete one of the largest transactions of your lifetime all on your own? Let's take a look from both the buyer and seller perspectives:
The DIY Buy:
You've searched Realtor.com; you've driven through some desired communities and noticed a few "For Sale" signs on homes that you certainly could picture yourself living in; you're ready to dive into the home-buying process. But, if you're going to do-it-yourself, what do you do next?
That's the thing when it comes to trying to buy a home on your own. You're in charge of determining all of those next steps. You'll need to secure financing and many sellers may not consider you to be a serious buyer if you do not come equipped with mortgage preapproval. So, you'll need to seek out lenders to see who may give you the best rate. And, when a lender approves you for a certain amount, you'll need to consider the other costs that come along with home ownership, like taxes, utilities, HOA fees and any other service or maintenance costs.
Once you've secured financing and selected a few homes that you'd like to look at, it's up to you to schedule your own showings. Here, you're at the mercy of the seller or their agent. So, you should account for the time it takes you to arrange those showings, along with the time it takes you to go to them.
When you find a home you want to purchase, you'll be doing all of the negotiating on your own, too. Unless you find a For Sale By Owner (FSBO) home, you'll likely be negotiating with a professional real estate agent. Remember, in their arsenal, real estate agents have all home data on their hands, along with pricing information on similar homes that have recently sold. So, you'll need to do your research to make sure that your offer is a reasonable one.
And, then there's the closing process, which includes inspections, appraisals and mountains of paperwork. When you go into the home-buying process on your own, you'll be in charge of making sure all of these very necessary steps are completed on time.
Can it be done? Sure. Is it a DIY task that many home buyers would want to tackle in today's real estate market? Frankly, we doubt it.
The DIY Sell:
OK, now, selling a home on your own simply cannot be as difficult as buying a home on your own, right? Well, um… let's take a look at that process.
When you decide that you're ready to list your home, what is the first step? Setting a price. And, this step actually could make or break your entire sales process. But, forget that pressure. In order to set a realistic selling price for your home, you'll want to compare it to other similar properties that are listed or that have currently sold. A real estate agent has this access at their fingertips – and, so can you, if you're willing to do some research.
So, you've set a competitive price for your home. Now, you need to get the word out. Real estate agents have access to the largest online real estate resource out there, the Multiple Listing Service or MLS. When you're selling your home on your own, you don't have that access. You could list your home in the local newspaper and on websites like Craigslist, but that may not be nearly as effective or efficient as using the MLS.
Now, it comes time for showings. You'll be fielding calls and emails about your listing and prospective buyers will want to come to see your home at varying hours of the day. So, you'll need to have a lot of flexibility in your schedule to accommodate their preferred showing times. Well, you don't have to… but, what if that prospective buyer you had to turn away was the one who would buy your home?
Ok, offer time. When a buyer (or their agent) makes an offer, you'll be in charge of negotiating with them. Are you prepared to negotiate with a professional? Also, be prepared for the emotional aspects of this process. You'll need to cast your emotional attachment to your home aside to deal with any negative feedback or low- ball offers that come through. You'll also need to screen your buyers to make sure they're able to fulfill the offer they make.
Once you and a buyer agree on a selling price, it's time to sign the contract and begin the closing process. Along with that, be prepared for the mountains of paperwork that we referred to above. Because, when you're selling on your own, yes, you'll be completing all of those legal documents by yourself.
So, let's get this straight… pricing, marketing, scheduling, showing, screening, negotiating and closing… DIY sellers – you're ready for all of that, right?
If you're ready to buy or sell a home, but don't want the hassle of going it alone, contact an experienced, professional real estate agent at Berkshire Hathaway HomeServices The Preferred Realty, who will be happy to do all of that legwork for you today.