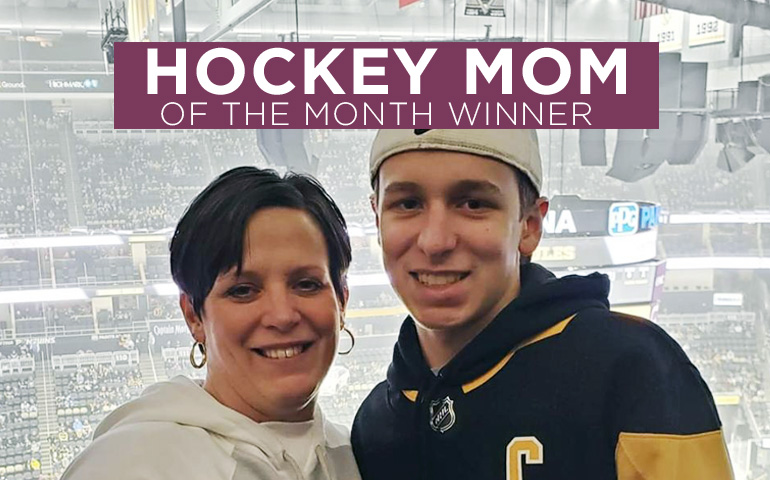 Congratulations to the February 2020 Hockey Mom Winner
Congratulations to February Hockey Mom winner, Tami Keller from Conway! Tami has two children, Mathew and Morgan, with Mathew playing for the Central Valley Warriors Varsity team and the Beaver Badgers U16 team.

Being from a small community, parent involvement is vital to keeping youth sports alive and thriving. Tami and her husband, Chris, can always be counted on to run a committee, organize a program, assist in fundraisers, or work a concession stand – and not just for hockey! Tami is also actively involved in baseball and soccer where she is always willing to answer the call and help any way that she can.

Tami's true spirit and generosity were never more shown than in the past year and a half. In 2017, Tami was diagnosed with advanced breast cancer. Through exhausting cancer treatments, losing her hair and breasts, Tami's spirit and dedication were never broken. Having to take a step back from being Team Manager after her diagnosis, Tami was still an active hockey mom watching every game, driving to games and practices, and supporting her son and the team every step of the way.

Now in recovery, Tami displayed unmeasurable courage and strength that was admired by those in her hockey community who hail her, "a tremendous role model" to those both on and off the ice. Congratulations to Tami on being our February Hockey Mom winner!