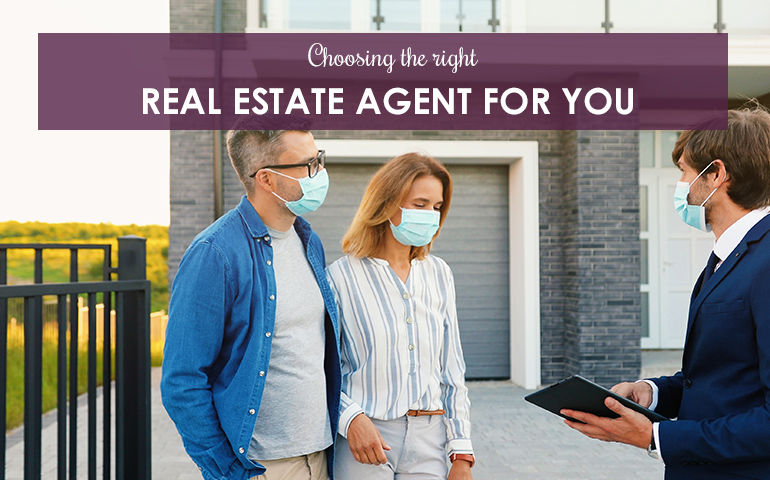 Choosing the Right Real Estate Agent for You
Buying or selling a home is an exciting experience for anyone, but without the right agent, it can be a stressful and overwhelming process. Obviously you want to find a real estate agent with local knowledge and a winning track record, right? Well here's a guide you can use to find the best possible match for you.
Compatibility
It is extremely important to find a real estate agent that meshes well with your personality since you will be spending so much time with them. If you are not compatible with your agent, disagreements and disappointments are possible. To ensure that doesn't happen, we suggest interviewing potential agents to get to know them on a business and personal level. You want to look for an agent that is honest and trustworthy, so don't be afraid to ask those hard hitting questions to get answers!
At Berkshire Hathaway HomeServices The Preferred Realty we offer an online Agent Compatibility Questionnaire on our website to help you narrow down your search. You can find the questionnaire here: https://www.thepreferredrealty.com/agent-compatibility/
Do Your Research
If your goal is to work with an experienced agent with a good reputation, then doing your own research is a must. Luckily for you, there are plenty of reliable websites to help narrow your search. Realtor.com has an easily accesible agent finder tool to help you find reputable agents in your area. You can also find helpful reviews from other sellers and buyers on these websites. Once you find a few that stand out, check out their personal websites and social media accounts to get a feel for their personality. Keep in mind, a Google search can go a long way! If you're still having trouble, you can also find online reviews of real estate agents on platforms like Yelp or Facebook.
Seek Out Referrals
The best way to get honest reviews is going to a source you trust. Reach out to friends, family and colleagues who recently bought or sold their home and ask them questions about their experience. Learn from their past experiences, but keep in mind what may have worked well for them may not work well for you. The needs of first-time buyers, for example, are different than those of repeat buyers or homeowners who are looking to downsize.
Go with your Gut
This may sound easier said than done, but trust your gut instinct when it comes to finding a great real estate agent. You know yourself and what you want more than anyone else does. If someone is checking all of your boxes, then there is a good chance that they are more than capable of being a great asset to you. Finding an agent who meets all your criteria can be overwhelming, but focus on what feels right for you.
With so many agents to choose from, finding a perfect fit may be more of a challenge than expected. If you're having a hard time starting your search for a real estate agent take a look back at these tips.