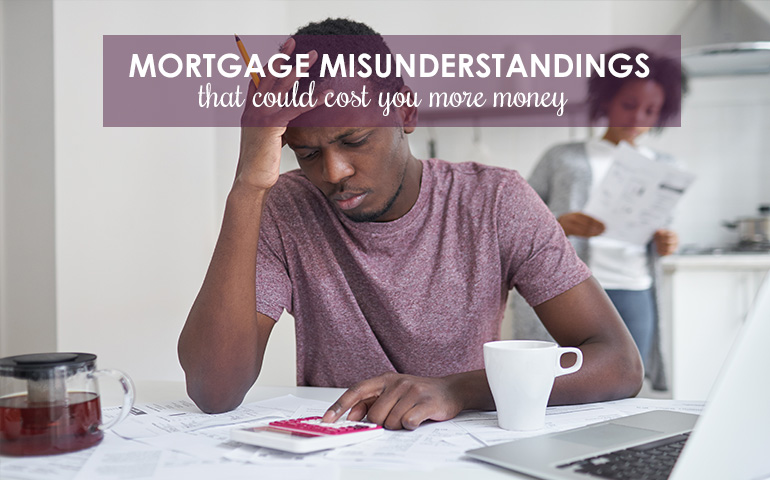 Buying a New Home? Five Major Mortgage Mistakes You Can Avoid!
Mortgage Mistakes that Homebuyers Should Avoid
If you're currently searching for a new home or even considering looking for a new home anytime in the near future, applying for a mortgage should be one of your top priorities. Unless you plan on paying cash for your new home, no mortgage = no new home.
But, knowing what not to do is half the battle, right? Here are five big mortgage mistakes to make sure you avoid:
strong>Not Knowing your Credit Score
If you don't know your credit score, find out what it is sooner rather than later. This truly should be one of the very first things you do, even before you start searching for a new home. Why? If you have stellar credit, that's great. If you don't, you may have time to correct any inconsistencies or negative marks against you. You definitely do not want to be surprised after you've already found the home of your dreams.
strong>Not Doing your Homework
As with most things in life, you don't want to just dive into the mortgage market without knowing what you're doing. Learn about what kinds of mortgages are available to you and what costs are involved in those mortgage payments. In most cases, you will be paying not only principal and interest, but also your property taxes and home owner's insurance on a monthly basis. Don't you think you'd like to know what you're paying for before you sign on the dotted line?
strong>Not Maintaining your Credit
Once you find out where your credit stands, keep it there or improve it. Paying off some bills or at least maintaining on-time monthly payments are great ways to improve your credit score. Buying a new car, running up credit card bills or even job-hopping are ways to quickly diminish your chances of getting approved for a mortgage.
strong>Not Getting Pre-Approved Before Doing a Little Shopping
Sellers LOVE a potential buyer who has already been pre-approved for a mortgage. Why? They are automatically seen as a serious buyer. So, by all means, you should visit a bank and get pre-approved for a mortgage. This will also help you to make sure you're not looking at homes that are out of your price range.
Here's the catch. Just because you get pre-approval from one bank doesn't mean that you have to stop there. Check multiple banks, credit unions and other lenders to make sure you get the best rate and terms for your upcoming mortgage. After all, you'll only be paying on it for the next 30 years.
strong>Not Locking in a Rate
Mortgage rates fluctuate daily and, sometimes, even more frequently than that. If you're watching the market and you see a rate you like, lock it in to ensure it will be yours. Depending on your broker, you can lock rates in for anywhere from a week to a month or longer. And, a simple handshake will not do. Make sure you have your ultra-low rate in writing before you agree to your loan.
When you are ready to secure a loan, be sure to choose one that is conventional. If a loan sounds too good to be true, it probably is. Read about six mortgage choices that could be big mistakes here.
For more personal mortgage advice, check out our Mortgage Center.