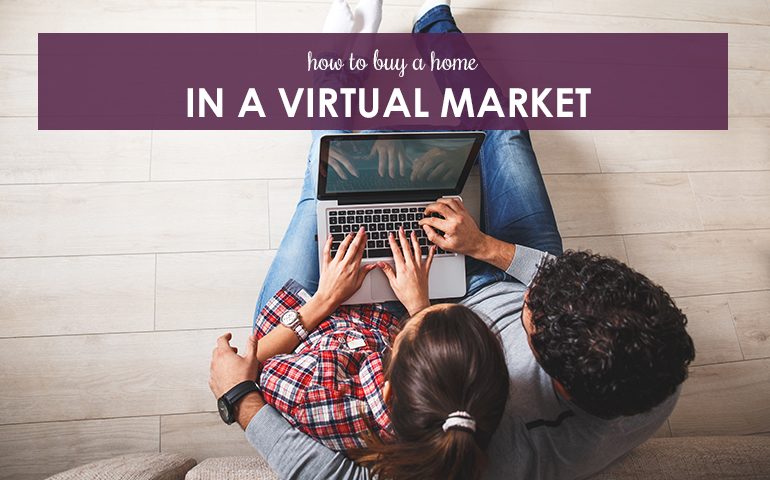 Buying a Home in a Virtual Market
As business closures continue due to COVID-19 many real estate agents have been ordered to work from home. What does that mean for you as a buyer or seller in this market? As coronavirus related closures continue, you have the option to buy or sell your home in a virtual market, for extra safety measures. Don't worry though, our agents at Berkshire Hathaway HomeServices Stouffer Realty Services have your back and will make this process as seamless as possible!
Communication
You might have noticed that more emails are coming through your inbox, extra phone calls and maybe even a video call from your real estate agent. Right now virtual interaction is going to be the main form of communication between you and your agent. That should not stop you from talking to your agent though. This is also a great time to sit down with your agent and reiterate your goals and options when it comes to buying or selling.
Virtual House Tours
Now that typical open house tours are on hold, we are holding virtual open houses on Facebook live and on our website. Virtual open houses are a great way to practice social distancing and still look at houses or make your house visible on the market! Be sure to check in with your real estate agent to make sure your county is still able to do virtual tours.
Online Home Search
They say that over 75 percent of people starting the home buying process start online. Luckily, we live in a digital age that allows us to easily search for homes and get a good idea of what is on the market, all from the comfort of our home. You can even search on our mobile app, which has everything you need in the palm of your hand. When using your mobile devices you can easily search for properties near you or find virtual house tours on our mobile app.
Next Steps
Now that you have found a home online you like, maybe you feel comfortable enough to put in an offer. Or you might want to get more information on the history of the home. There are many options for taking the next step in the home search process online. You can even have your real estate agent facilitate a video tour of the home, recorded by the homeowner to get a better idea. As always, make sure you are talking to your real estate agent about the best steps in selling your home during this time. Our agents are the expert and they will guide you in the right direction!
Even though the real estate market has might look a little different in the wake of COVID-19, it is still moving forward. If you are a home buyer or seller right now, remember to be patient, expect minor delays, and communicate closely with your agent, loan officer and real estate team. If you are interested in buying, selling, or have any general questions about the real estate market do not hesitate to reach out to us. We will get through this together!