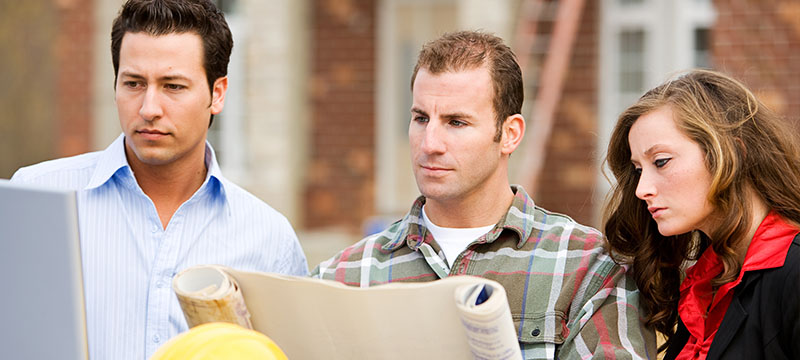 Building Your Dream Home? Avoid these 10 Nightmarish Mistakes!
There is a lot of excitement that surrounds building a custom home. From touring through various models to watching your own dream home visions come to life during construction, so much is rewarding about the building process. However, those who've ever built a custom home may tell you that all of that excitement comes with varying amounts of stress and frustration, too.
To help make the home-building process as rewarding as possible for new construction buyers, we've compiled a list of 10 things to avoid during the build process:
Confusing base prices with actual prices – Any buyer who's toured through a new construction community has seen the "starting from $XXX,XXX" signs. When you make the commitment to build your own home in one of those communities, it is important to go into the process knowing that those prices are merely starting points. Adding even the most minor upgrades will increase that price.

Assuming the model home features are standard – When you tour through a builder's model homes, it is very easy to fall in love with the features. After all, most model homes are impeccably staged and it is often difficult not to imagine yourself living there. But, don't be duped; those model homes are designed to entice buyers into features and upgrades that may not be standard in all of the builder's homes.

Not asking for incentives – Builder reps are sure to outline the build process and any special incentives the builder may currently be offering. However, those may not be the only incentives you're eligible for. Many builders may have a preferred lender and buyers may receive certain credits for using them. Veterans or federal employees may also receive certain builder benefits. If you think you may be entitled to an incentive… ask!

Being afraid to ask for features you want – Though many new construction communities build homes with some offered options, if there is something else you want, it doesn't hurt to ask for it! Just because an upgrade or change may not be listed in a builder's option package does not mean that is not an option. There is only one way to find out if your dream home can be customized exactly the way you want it… ASK!

Poor planning when it comes to your current home sale – Frankly, the home construction process can last for months. So, if you've got a home to sell, it can be easy to become complacent about selling it in time. Even if you list your current home once you break ground on a new home, there is no guarantee it will sell before your new home is complete. Think through every situation and make alternative plans in case your current home does not sell during your build process.

Not planning for an lengthy build time – When you sign a contract on a new construction, your rep may give you an estimated normal build time of anywhere between five and eight months or more. For various reasons, build times can be shorter or longer than that. Keep in mind that your rep's estimate is merely an estimate and you've got to plan according to what your contract states… your builder likely has at least a year to complete construction. So, as frustrating as it may be, patience pays during the process!

Failing to read the fine print – Speaking of that sales contract… it may seem like a monotonous listing of legal lingo that's not important to you. But, you need to know exactly what's in there! Your contract likely lists your selected upgrades, build timeline and penalties for delaying construction, among many other fine details. Before you sign on that dotted line, read the contract!

Not researching the build process – You don't have to know how to build a home to be knowledgeable about the build process and materials or procedures that are being used. Your sales rep should keep you appraised of what is happening with your home, but you'll want to do your own research on the timeline and even some materials, too. After all, this is one of the biggest purchases you'll ever make.

Avoiding the construction site during the build – You've got to visit your construction site during the build process… frequently. Visiting your new home site will ease your mind in various ways. You'll see that your home is being properly built; it will help you track the timeline to completion; and, you'll get to watch your dream home appear before your own eyes!

Failing to bring your own representation – Typically, a builder's model home is staffed by a real estate agent who represents the builder and can represent you as well. This situation may work great for some; but, other buyers may feel more comfortable entering the build process with their own real estate agent. If you're planning to build a custom home and would like to enter the build process with a trusted real estate agent, contact Berkshire Hathaway HomeServices The Preferred Realty today!