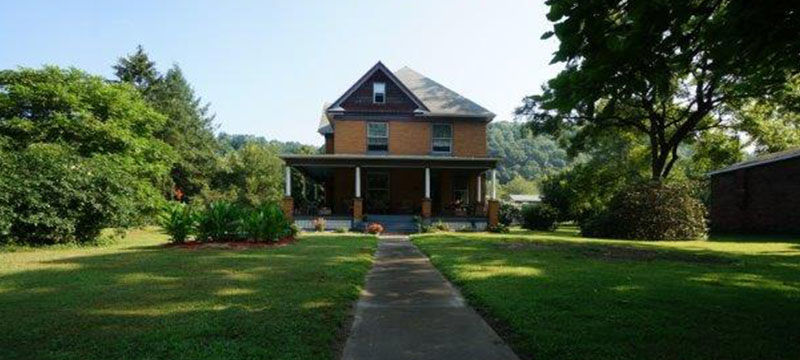 Breaking the "Silence" - Why One of Our Latest Listings is Making National Headlines!
It's not often that news outlets like The New York Times, The Wall Street Journal and Good Morning America or entertainment outlets like People Magazine, BuzzFeed and TMZ are calling about one of our listings. But, that's exactly what happened recenlty when word got out about a 105-year-old Victorian home in Fayette County that had recently hit the market.
What leads a four-bedroom, 1.76-acre single-family home to make national headlines?
The 1991 Academy Award-winning Silence of the Lambs psychopath Buffalo Bill, of course.
Nestled in the village of Layton, much of the historic Princess Anne's beauty has been preserved, which may be why Hollywood filmmakers found it so charming for scenes in the 1991 thriller that starred Jodie Foster and Anthony Hopkins.
Though it made for an eerily-perfect setting then, there is nothing scary about the standout home's many beautiful features now. In fact, it may have been the home's inviting wrap-around porch and swing that drew the current home owners inside in 1976. They married atop the beautiful, original hardwood flooring in the grand foyer only a year later.
A prominent staircase with oak-paneled walls adorns the halls in the spacious home, which is completed with an in-ground pool and vintage caboose pool house, a four-car detached garage and gazebo-like back porch that overlooks beautiful gardens.
Movie buffs may be disappointed to realize that there is no fictional psycho's dungeon in the home's basement. Instead, they may be thrilled to find out that the current homeowners have decided to include a bit of cinematic memorabilia with the home sale.
At the time of the filming, the couple were given a Silence of the Lambs book, autographed by Oscar-winning director Jonathan Demme and Oscar-winning actress Jodie Foster. The homeowners have decided that the book stays with the Fayette County home, which is listed for $300,000.
Here's just a taste of the national press that one of our newest listings has garnered. Grab some fava beans, a nice Chianti and enjoy:
Not to mention hundreds of other websites and news outlets. Oh, and did we mention that it was a nationally trending topic on Facebook!