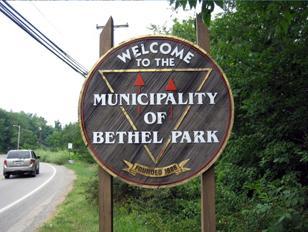 Bethel Park: It's Simple - Visit. Shop. Live!
When you're searching for a home in Pittsburgh, consider this: just seven miles southwest of downtown Pittsburgh you'll find Bethel Park, a municipality that invites one and all to visit, shop and live. Wonder why? Many of the Pittsburgh suburb's features are inviting enough that you may start with just a visit, be enticed to shop and decide to stay and live!
To start, Bethel Park is centrally-located between city-living and suburban tranquility. Still inside of Allegheny County, it is so close to Pittsburgh that it is considered part of the metro area, which means easy access to the city's sports, arts, dining and other entertainment. It's also nestled near the historically-renowned suburbs of Upper St. Clair and Mt. Lebanon, which means convenient access to upscale shopping and dining options at the South Hills Village.
Not only do Bethel Park residents enjoy city and suburban conveniences, they are also comfortable in safe neighborhoods with excellent recreational options, too. The Pittsburgh suburb houses several community parks and is just minutes from South Park, an expansive facility that includes nearly any activity you can think of – golf courses, an ice skating rink, a BMX track, a martial arts center, a wave pool and even a nature center.
Shopping – check. Recreation – check. When you're visiting Bethel Park, don't forget to eat. Danny's Parkview Pizza has been around for years and for good reason! You'll also want to try Pepperoni's, Ann's Chophouse – oh, and uh Pasta Too, too. Dining in Bethel Park – a definite check!
An obvious choice for families in Pittsburgh, Bethel Park residents are proud to send their children to public schools within the Bethel Park School District. The St. Thomas More School provides an excellent private option for students in kindergarten through 8th grade.
Whether it's condo-living, a modest single-family home or a long-established estate you're seeking, visit, shop and live in Bethel Park.
Search homes for sale in Bethel Park now.